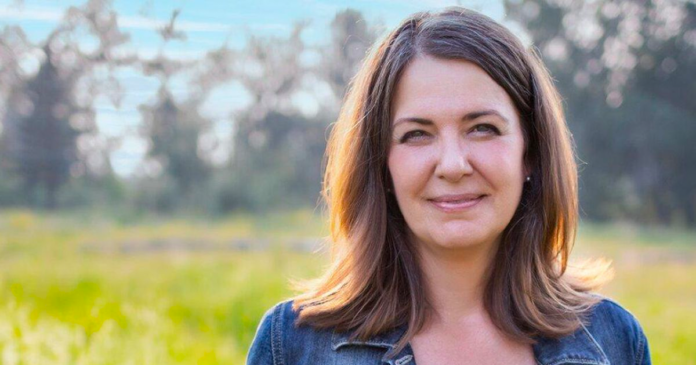 Danielle Smith is the United Conservative Party's (UCP) second official candidate in the race to become party leader and the Premier of Alberta.
She was approved by the party Monday night. Former Finance minister Travis Toews was the first candidate, approved nearly two weeks ago.
Smith handed in her leadership application with 4,500 signatures — more than four times what the party required. She also presented the entire $175,000 contest fee.
All candidates have until Wednesday to submit the signatures plus the first $75,000 of the fee. Candidates undergo an interview before being approved. 
"I want people to know I can raise money. I want people to know I have support," Smith said last week on Real Talk With Ryan Jesperson.
Her efforts prove her ability to bring the party together which is what the race is about, Smith continued.
"We have seen…I think despair among the conservative movement looking for another option. And I want people to see that I'm able to bring people back into this movement so that we can defeat Rachel Notley in the next election."
Smith took a six-year hiatus from politics after crossing the floor in 2014 as leader of the Opposition Wildrose Party to join Jim Prentice's Progressive Conservatives.
Since returning, she's promised to never lockdown the province again and to resist pressure from Ottawa to introduce any such measures.
As Premier, Smith's first bill would be the Alberta Sovereignty Act, legislation authorizing the Alberta government to refuse to enforce any federal law or policy that attacks Alberta's interests or provincial rights.
Party executives told True North last week that Brian Jean would be interviewed following Smith.
We're asking readers, like you, to make a contribution in support of True North's fact-based, independent journalism.
Unlike the mainstream media, True North isn't getting a government bailout. Instead, we depend on the generosity of Canadians like you.
How can a media outlet be trusted to remain neutral and fair if they're beneficiaries of a government handout? We don't think they can.
This is why independent media in Canada is more important than ever. If you're able, please make a tax-deductible donation to True North today. Thank you so much.