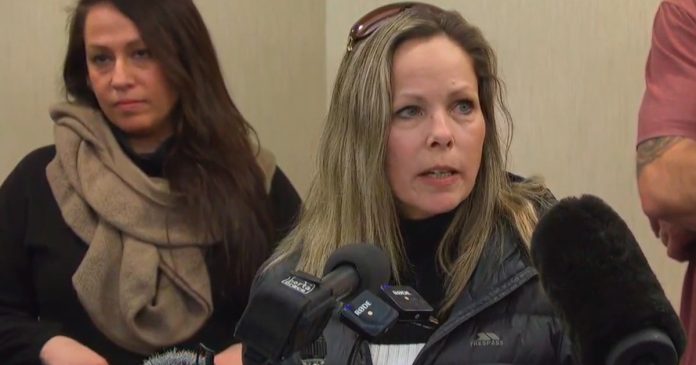 Freedom Convoy organizer Tamara Lich has been released from jail after a Superior Court judge granted her bail on Tuesday. 
Lich was arrested in June after being accused of violating her previous bail conditions, specifically one preventing her from communicating with other convoy organizers including Benjamin Dichter, Chris Barber and Tom Marzzo except in the presence of counsel.
On Tuesday, Ontario Superior Court Justice Andrew Goodman ruled that Lich's alleged breach of bail conditions was "tenuous." Goodman says Lich demonstrated adherence with her conditions by seeking to change the conditions in courts and in his conversations between Lich and her surety.
"I find it highly unlikely that this 49-year old accused with no criminal record…would face a potentially lengthy term of imprisonment," Goodman said.
Goodman ruled that Lich will not be charged with sedition or starting riots, regardless of how some people have viewed the Freedom Convoy.
In his ruling, the judge said the bail process is not a forum to address opinions of the convoy's activities nor to advance any political position.
"No court would ever seek to control the possession or manifestation of political views," Goodman said.
The judge concluded by cautioning Lich, saying that "it must be crystal clear to you by now that the authorities are monitoring your every action."
During the hearing on Monday, Crown attorneys claimed that Lich violated her bail conditions in which she was ordered not to communicate with any convoy organizers.
Lich's lawyer Lawrence Greespon argued that Marazzo and Lich did nothing more than shake hands and pose for a photo at the event where she received the Freedom Award for her role in the convoy in February.
Goodman said the Justice of the Peace Paul Harris had made "erroneous" conclusions and "misapprehended" the evidence against Lich when deciding she broke her bail conditions. 
The new conditions of her bail include another $37,000 bond and tightened rules around communication with the convoy organizers.
Lich spent nearly 30 days in jail after a Canada-wide warrant for her arrest was issued by Ottawa Police.
Lich faces charges of mischief, obstructing police, counselling others to commit mischief and intimidation. Her next court appearance is scheduled on July 28.