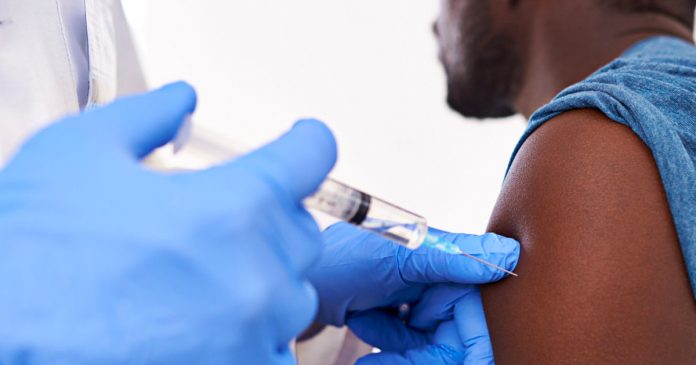 Managers of the Vaccine Injury Support Program (VISP) reported that out of 774 claims received, eight received compensation, 71 were deemed ineligible and 654 are still under review.
According to Blacklock's Reporter, the Department of Health would not release information on how much has been paid in compensation so far. The program is expected to provide a total of $75 million to claims made by families of those who suffer death or injury from Covid vaccines until 2026.
"Payments for those who have a serious and permanent injury from a vaccine will be retroactive to the date of the injury," said a June 23 Department of Health briefing note.
"Eligible individuals may receive income replacement indemnities, injury indemnities, death benefits including coverage for funeral expenses and reimbursement of eligible costs such as otherwise uncovered medical expenses."
The health department has reported 48,670 adverse events including 9878 rated as "serious" out of almost 86 million Covid vaccine doses given to date. Adverse events could include milder symptoms such as headaches or chest pains while serious outcomes could include heart inflammation or facial paralysis.
Guillain-Barré Syndrome has been reported in eight cases, including B.C. resident Ross Wightman. Thrombosis with thrombocytopenia syndrome (TTS) which is characterized by blood clotting has been reported in 105 people following vaccination. 1097 reports included cases of myocarditis/pericarditis, an inflammation of the heart or the lining surrounding it.
A total of 355 deaths have been reported following vaccination. 
Senior medical advisor for the health department Dr. Supirya Sharma said last December the long term effects of Covid vaccines are not yet known.
"The benefits outweigh the potential risks but it is still a drug and still a vaccine and there are potential risks even if they're rare," said Sharma. "That's why we continue to monitor it."
Last year, Julian Scholefield from B.C. was diagnosed with acute disseminated encephalomyelitis (ADEM), where inflammation in the brain and spinal cord damages protective nerve fibres, according to the National Institutes of Health.
Scholefield has been unable to work as a result of the injury and is on disability. A GoFundMe started by his wife Angela helped raise money for basic needs such as the wheelchair, physical therapy and an elevator for his home.
The B.C. Centre for Disease Control (BCCDC) stated on their website that the conditions can occur up to six weeks following vaccination. Side effects can happen from vaccines and "vaccine safety is continuously monitored to identify any serious adverse events."
Scholefield is still waiting for government compensation after applying to the VISP in October 2021.
We're asking readers, like you, to make a contribution in support of True North's fact-based, independent journalism.
Unlike the mainstream media, True North isn't getting a government bailout. Instead, we depend on the generosity of Canadians like you.
How can a media outlet be trusted to remain neutral and fair if they're beneficiaries of a government handout? We don't think they can.
This is why independent media in Canada is more important than ever. If you're able, please make a tax-deductible donation to True North today. Thank you so much.