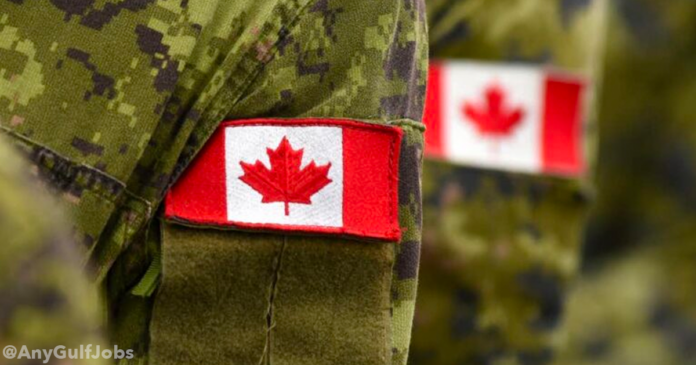 An official with Veterans Affairs Canada (VAC) inappropriately brought up doctor-assisted euthanasia with a veteran seeking treatment for mental health issues.
According to Global News, the veteran who wished to remain anonymous was told to seek doctor-assisted suicide – or medical assistance in dying (MAID) – without prompt.
His family said that they were shocked and disturbed when they learned about the incident
VAC has acknowledged the interaction saying that what the federal employee did was inappropriate and not the standard at the agency.
"VAC deeply regrets what transpired," said the agency claiming that "appropriate administrative action will be taken."
"Providing advice pertaining to medical assistance in dying is not a VAC service."
There are concerns that there may have been other cases where veterans have been told to seek doctor-assisted suicide instead of mental health services.
A recent poll shows Canadians are divided on whether those with mental health issues should be allowed to access doctor-assisted euthanasia.
In July, Leger reported that 45% of Canadians supported making the option available to those with serious mental illness.
Additionally, 51% of Canadians supported allowing those who are under the age of 18 to have the option to seek a medically assisted suicide should they show a "certain level of maturity and decision-making ability."
"I would describe support for the new propositions as cautious or tacit, but the high numbers of 'don't know' responses suggest some uncertainty among Canadians, as well as an indication the discussion around these new policies is not widespread throughout the general population," said Leger executive vice president Andrew Enns.
"There is nothing in here that suggests that any of these (doctor-assisted suicide policies being studied) are horrendously bad. There's support to continue the conversation. But I (also) don't think there is anything here that says, 'This is a slam-dunk, just go ahead.'"
Recent changes to the law by the Liberal government will legally permit those diagnosed with mental illness to be approved for doctor-assisted suicide after March 2023. 
True North's Andrew Lawton, a mental health advocate and survivor of a suicide attempt, said the government's approach to this issue has normalized death as a treatment.
"Simply put, allowing those with mental illness to end their lives with the state's sanction and help reaffirms the dangerous thinking many suicidal people have already adopted – that they're better off dead than alive," Lawton said.
"We can't tell people to have hope and that life is worth living while simultaneously championing policies that say the opposite."