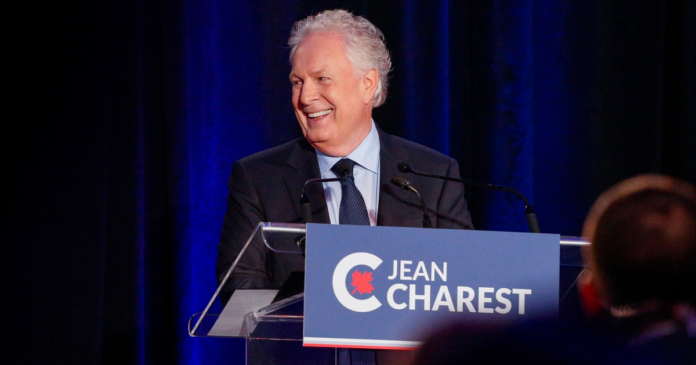 After finishing a distant second to new Conservative leader Pierre Poilievre, Jean Charest says he is returning to the private sector. 
In a video message, the former Quebec premier congratulated Poilievre on becoming leader and urged the party to unite behind the new leader.
"Now is the time for us to prepare for the next election campaign and unite behind the new leader," said Charest.
While he won't be pursuing a House of Commons seat, Charest says he plans on continuing to be active in the party.
"I will continue to be a member of the party and I'll continue to fight for the ideas I put forward during this leadership race," Charest said.
Charest's private sector experience was criticized during the leadership campaign because of his previous work with the Chinese telecom giant Huawei.
Charest spokesperson Michelle Coates Mather told True North that while the law firm Charest was a partner for, McCarthy Tetrault, was hired to handle multiple issues, his primary role was helping to free Canadians Kovrig and Spavor who had been detained by Chinese authorities.
"Mr. Charest stands by his statement," said Coates Mather. "He is very proud to have worked with the family of Michael Kovrig in the release of the two Michaels."
Charest was Poilievre's main opponent in the leadership race, opposing the Carleton MP's support of the Freedom Convoy.
Charest accused Poilievre of backing "people breaking the laws" and alleged that his support for freedom demonstrators disqualifies him from being prime minister.
On Saturday, Poilievre cruised to victory winning with a historic 68.15% of available points on the first ballot. Charest finished second and captured 16.07%.