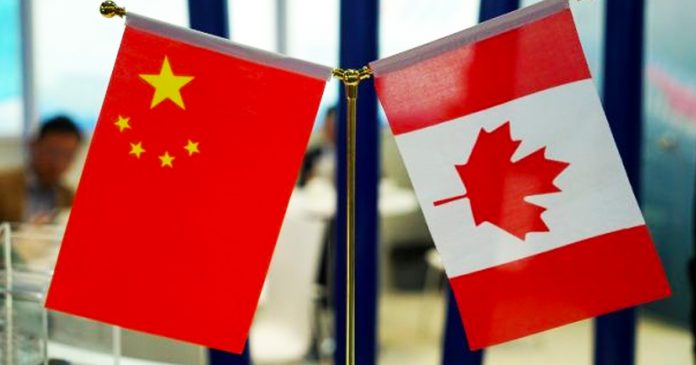 The Chinese government has set up unofficial police "service stations" connected to the Fuzhou Public Security Bureau (PSB) throughout Canada.
At least three of the stations are located in the Greater Toronto Area, according to the Globe and Mail.
Through these extrajudicial entities located across the world, China claims they have been able to crack down on international crimes.
The police stations are set up to help Chinese citizens living abroad file local police reports and aid in other bureaucratic processes. According to Chinese state media, the "service stations" have also been involved in forcing alleged criminals to be sent back to China.
The organization Safeguard Defenders claims that over 230,000 people have been sent to China through these unofficial negotiations.
Chinese government officials have used tactics like recruiting family relatives, denying children a right to an education and other unscrupulous tactics to have alleged criminals return to the country.
Head of the PSB told state media outlet Xinhua that the department was involved in "efficient, high-quality and convenient services to overseas Chinese" and "cracking down on crimes and illegal activities involving this group."
"It leaves legal Chinese residents abroad fully exposed to extra-legal targeting by the Chinese police, with little to none of the protection theoretically ensured under both national and international law," said Safeguard Defenders.
Australian Strategic Policy Institute researcher Daria Impiombato has also raised concerns about the influence of Chinese police abroad.
"Overseas Chinese citizens are already very much aware that information can be fed back home and there can be repercussions for their safety or their relatives," said Impiombato.
The report raises further concerns about the extent of communist Chinese foreign influence in Canada.
Research from June found that the Chinese government intervened in the 2021 Canadian federal election to influence Canadians not to vote for the Conservatives.
We're asking readers, like you, to make a contribution in support of True North's fact-based, independent journalism.
Unlike the mainstream media, True North isn't getting a government bailout. Instead, we depend on the generosity of Canadians like you.
How can a media outlet be trusted to remain neutral and fair if they're beneficiaries of a government handout? We don't think they can.
This is why independent media in Canada is more important than ever. If you're able, please make a tax-deductible donation to True North today. Thank you so much.