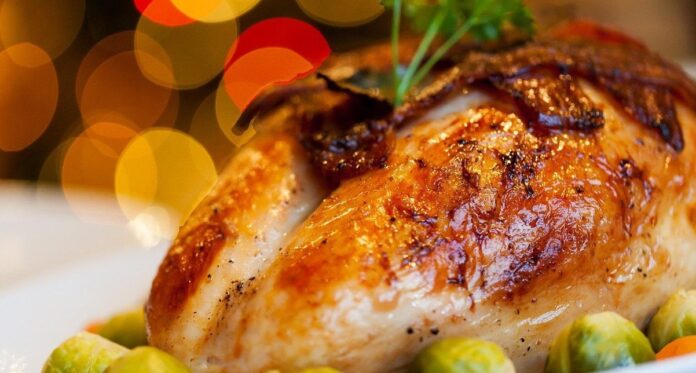 Thanksgiving dinner will look very different for many Canadian families this year as inflation and record high food prices are causing shoppers to think twice before grabbing holiday favourites.
The cost of a traditional turkey dinner is expected to cost over $200 for a family of four as compared to $181.75 just last year due to inflation figures from Statistics Canada.
Food inflation went up to 10.8% in August and is rising at the fastest levels since 1981 (11.9%).
A poll by Dalhousie University's Agri-Food Analytics Lab in partnership with Angus Reid found 22% responded that they would need to alter their Thanksgiving meals due to rising food costs.
Turkey has increased by an average of 15% as compared to last year and 22% since March 2020. The price of potatoes has also risen 22% since last year and 26% since March 2020. Bread increased by 21% and turnips are up a whopping 26% during the same period.
Bacon prices have risen 25% since the spring of 2020 and cranberries are 14% more expensive than in 2020. Butter has gone up 25% since 2020.
Fresh vegetables are up 9.3%. Fruit is up 13.2%. Flour prices have increased 23.5%. The cost of milk has increased nearly 8% and eggs are up 10.9% since last year.
"Things are really rough out there," said Kirstin Beardsley, CEO of Food Banks Canada in an interview with CBC. "There are more people turning to food banks than ever before in our history."
As food banks experience higher demands this year, Beardsley says that those who donated in the past may not be able to give as much this year.
"Food banks have seen quite a significant decline in food donations over the pandemic," she said. "We're heading into Thanksgiving and the holiday season in need of more community support."
According to the Daily Bread Food Bank, a Toronto-based food charity, nearly triple the number of people visited a food bank in June 2022 (171,631) compared to June 2019 (65,000).

With prices for most goods rising, the vast majority of Canadians have admitted to needing to cut back on their expenses, with a quarter of Canadians admitting to going into debt to keep up with everyday expenses.
We're asking readers, like you, to make a contribution in support of True North's fact-based, independent journalism.
Unlike the mainstream media, True North isn't getting a government bailout. Instead, we depend on the generosity of Canadians like you.
How can a media outlet be trusted to remain neutral and fair if they're beneficiaries of a government handout? We don't think they can.
This is why independent media in Canada is more important than ever. If you're able, please make a tax-deductible donation to True North today. Thank you so much.