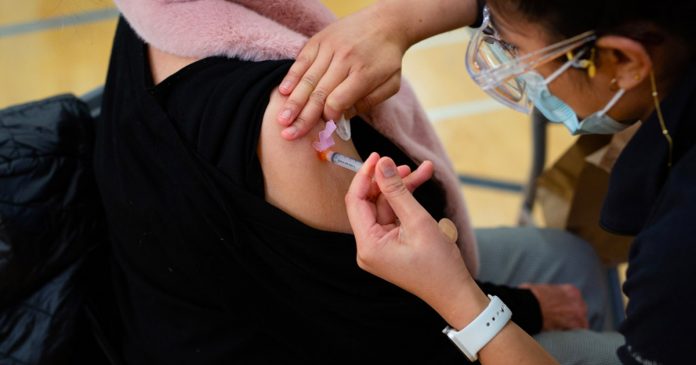 The Justice Centre for Constitutional Freedoms (JCCF) says the Alberta government's explanation for a court decision to deny an unvaccinated woman an organ transplant fails to distinguish between inoculation against Covid-19 and vaccines for which "long-term safety data is available."
On Tuesday, ​three appeal court judges unanimously affirmed a lower court ruling that clinical judgements are not subject to Charter scrutiny, ending Annette Lewis' bid to return to the top of the organ transplant list.
Health Minister Jason Copping's office on Wednesday told True North that patients awaiting treatment are required to be vaccinated against infections like tetanus and Covid-19 to maximize the odds that organ donor recipients are able to live.
Allison Pejovic, the JCCF lawyer overseeing the case, said the government's response does not consider that other required vaccines have been around for decades.
"Forcing terminally ill transplant candidates to take a new vaccine as a condition of lifesaving surgery that is still in the testing phase for safety and efficacy is medically unethical," she said in an email to True North.
Pointing to evidence put forward in court, Pejovic said experts for Lewis and the respondents agreed there is no long-term safety data for the Covid-19 vaccines because they have not been around long enough. The Alberta Health Services expert who testified also described mRNA technology as "new," she said.
"None of Ms. Lewis' transplant physicians are immunologists or vaccinologists. They do not develop vaccines," she told True North.
"Yet they are making decisions to require transplant candidates to take the new Covid-19 vaccine prior to receiving a transplant."
The appeal court acknowledged that it's a "virtual certainty" Lewis will die without an organ transplant. It said some medical decisions are difficult, but must be made.
"While Ms Lewis has the right to refuse to be vaccinated against COVID-19, the charter cannot remediate the consequences of her choice," the court wrote.
But Pejovic argued that Covid-19 vaccines are still in phase 3 clinical trial testing for safety and efficacy. The transplant doctor in question testified in court that all Covid-19 vaccines being used in Canada are finished clinical trials.
The doctor also told the court she didn't review the nine page list of "Adverse Events of Special Interest" that Pfizer was forced by a US federal judge earlier this year.
"Yet these are the doctors AHS has given the decision making authority about what vaccines transplant candidates are required to take," Pejovic said. 
The organ Lewis requires and her doctors' names are under a publication ban.
JCCF is considering an appeal to the Supreme Court of Canada.
The ruling comes as Alberta Premier Danielle Smith has said unvaccinated Canadians have faced the most discrimination in Canada that she's witnessed in her lifetime. She also promised to amend the Alberta Human Rights Act to make it illegal to discriminate based on vaccination status.