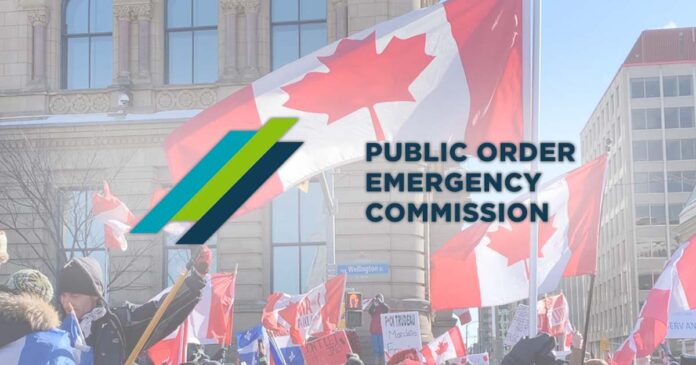 On day 24 of the Emergencies Act hearings, internal Statistics Canada documents released revealed that border blockades "had little impact" on Canadian trade in the month February.

The document, which was produced in April by Statistics Canada, suggests that despite the blockades at the Ambassador Bridge in Windsor, Ontario, Coutts, Alberta, Emerson, Manitoba, and the Pacific Highway in British Columbia, the impact to Canada's trade imports and exports was minimal.

The document reads: "Overall, the blocked border crossings appear to have had little impact on the aggregate values of Canadian imports and exports."

The document also states that although traffic activity at the blocked border crossings decreased by 8.8% compared to February 2021 data, increased trade activity was observed at other crossings.
Government officials have previously testified that the impact to trade, particularly at the Ambassador Bridge in Windsor, was of serious concern for the government of Canada.

Prime Minister Justin Trudeau told Ontario Premier Doug Ford in a readout of a conversation on February 9 that the protesters at the Ambassador Bridge were "barricading the Ontario economy and doing millions of damage a day."

Testifying prior to the two officials from Transport Canada was President of the Canadian Customs and Border Service Agency John Ossowski.

Ossowski said that despite being involved in internal cabinet meetings with law enforcement agencies and privy to the Incidence Response Group meetings, he could not recall if any law enforcement agency advised the government that a national security threat existed from the Freedom Convoy as defined by Section 2 of the CSIS Act.

Convoy lawyer Miller asked Ossowski, "(The cabinet) have been stating in public that law enforcement agencies advised them that the threshold for invoking the Emergencies Act was met. What law enforcement agency advised them of that to your knowledge?"

"I'm not aware of who may have provided that advice," Ossowski responded.
Despite prior evidence heard by the Commission that no intelligence has been provided to indicate that unlawful activity was taking place throughout the Freedom Convoy protest in Ottawa, Keenen – while describing his communication to cabinet ministers – said that the "rapidly escalating scale of unlawful activity" was cause for "a lot of anxiety".
What happens next?

Hearings resume tomorrow at 9:30 am ET.

Senior national defense staff and Trudeau's national security advisor are scheduled to testify this week.
True North will continue to bring you daily coverage of the ongoing Public Order Emergency Commission.
We're asking readers, like you, to make a contribution in support of True North's fact-based, independent journalism.
Unlike the mainstream media, True North isn't getting a government bailout. Instead, we depend on the generosity of Canadians like you.
How can a media outlet be trusted to remain neutral and fair if they're beneficiaries of a government handout? We don't think they can.
This is why independent media in Canada is more important than ever. If you're able, please make a tax-deductible donation to True North today. Thank you so much.