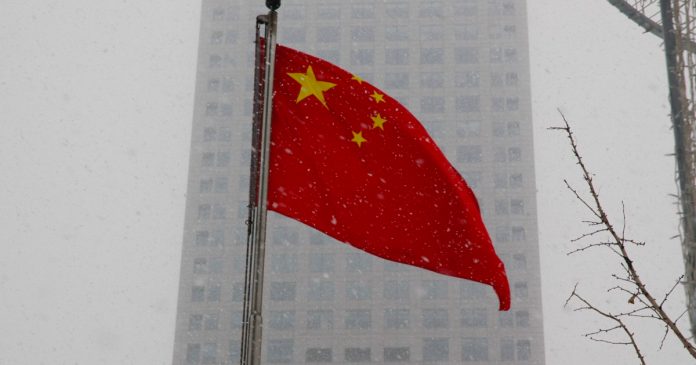 The Royal Canadian Mounted Police (RCMP) announced Tuesday morning that they are formally probing the issue of the Chinese Communist government having installed police stations on Canadian soil.
According to a news release, they are investigating reports of possible foreign actor interference at undeclared "police service stations" believed to be operating on behalf of the People's Republic of China in the Greater Toronto Area (GTA)."
"The RCMP is aware of reports of activities that are specifically targeting the Chinese diaspora in Canada and is investigating to determine any criminality related to this matter. Our aim is to prevent intimidation, threats and harassment as well as any form of harm initiated on behalf of a foreign entity being applied to any community in Canada," an RCMP release states. 
The Chinese government has set up unofficial police "service stations" connected to the Fuzhou Public Security Bureau (PSB) and at least three stations are located in the Greater Toronto Area. China claims that through these entities they have been able to crack down on international crimes.
According to Chinese state media, the "service stations" have also been involved in forcing alleged criminals to be sent back to China. Chinese government officials have used tactics like recruiting family relatives, denying children a right to an education and other unscrupulous tactics to have alleged criminals return to the country.
The head of the PSB claims the stations are there to provide "efficient, high-quality and convenient services to overseas Chinese." Safeguard Defenders, an NGO that aims to enhance civil and human rights in Asia, claims that over 230,000 people have been sent to China through unofficial negotiations.
"It leaves legal Chinese residents abroad fully exposed to extra-legal targeting by the Chinese police, with little to none of the protection theoretically ensured under both national and international law," said Safeguard Defenders.  
Conservative MP Michael Chong called on the Liberal government to immediately take action and even demand answers from the Chinese ambassador to Canada.
"We've heard of threats directly targeting people who are advocating for minority rights in China, such as those from the Uyghur and Tibetan communities. These stations are now another tool that Beijing can use to repress Canadians here in the Chinese community in Canada," said Chong.
"The government needs to take immediate action. At minimum, they should be hauling the Chinese ambassador to Canada on the carpet through a formal demarche and strongly voicing our outrage."
Research conducted by Rapid Response Mechanism Canada (RRMC) obtained from CTV News in June found that the Chinese government allegedly intervened in the 2021 Canadian federal election to influence Canadians not to vote for the Conservatives.
On Monday, Prime Minister Justin Trudeau claimed that he was never briefed on the fact that 11 candidates were suspected of benefitting from Chinese government interference during the 2019 election.
"Let me be clear, I do not have any information, nor have I been briefed on any federal candidates receiving any money from China," said Trudeau.

"I have asked the officials to examine these media reports and give all possible answers, everything they can, to the parliamentary committee that's looking into this."

The prime minister's claims are contrary to reports that Canadian Security Intelligence Service (CSIS) officials presented briefings to Trudeau and his cabinet in January on the subversion.
The RCMP report goes on to ask anyone with information about these police stations, including those who may have been harassed by Chinese communist agents, to contact them.