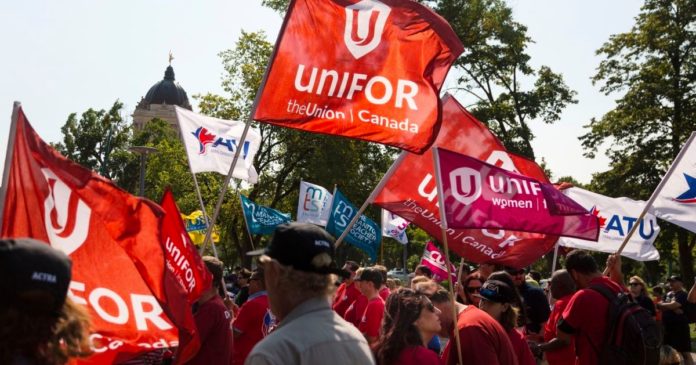 The largest union representing journalists in Canada has put out a report on so-called harassment faced by journalists calling for stricter penalties for those who engage in verbal or physical attacks on members of the media.
On Thursday, Unifor released Breaking the News: Media Workers Under Attack, among other things the report calls for a crackdown on social media platforms, harsher penalties for attacking journalists and lays the blame for failing trust in media squarely on right-wing politicians.
The report comes on the heels of campaigns by legacy media organizations like the Canadian Association of Journalists calling on governments to counteract the harassment of media workers. 
"It's clear that the Trumpist narrative of 'fake news' that arose during the 2016 US election and Trump's term in office has drifted north of the border," claims Unifor.
"A general increase in the polarization of political discourse, driven by a rise in extreme right-wing ideologies, and coupled with the COVID crisis and its public health and economic responses, have contributed to the weaponization of harassment and abuse against journalists." 
The report makes a series of recommendations, including making it "a more serious offence to attack a journalist, verbally or physically" and investing in "technology to detect online hate against journalists." 
Unifor has been criticized in the past over its partisan positions, which included campaigning against former Conservative leader Andrew Scheer during the 2019 federal election. In 2021, the union also put out a series of attack ads against then-leader Erin O'Toole. 
The report also bemoaned right-wing populist politicians who circumvented the traditional press by speaking solely to supporters on social media.
"At the same time, some politicians and public figures, especially extreme right-wing populists, have increasingly begun to circumvent the press altogether, using social media and other platforms to spread misinformation and disinformation, free from the scrutiny and accountability provided by the press," wrote Unifor.
The union has also pledged to "lobby governments" to pass legislation to further protect media workers and hold social media companies accountable.