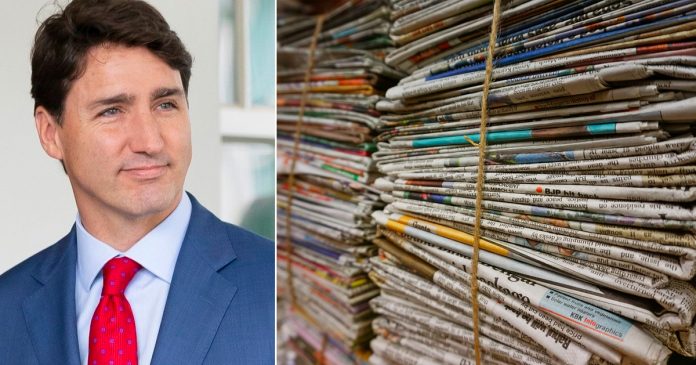 A key critic of Bill C-18, also known as the Online News Act, said that Google's decision to test blocking news links to a segment of the Canadian population was "unsurprising" given the federal government's conduct in the affair.
In a Friday morning blog post, University of Ottawa Canada Research Chair in Internet and E-commmerce Law, Michael Geist, accused proponents of the bill of misleading Canadians on Bill C-18's scope and purpose.
"None of this week's developments should come as a surprise. Bill C-18 presents Google and Facebook with a choice: pay hundreds of millions of dollars primarily to Canadian broadcasters for links to news articles or stop linking," wrote Geist.
Some Canadians can expect to have access to certain news sites completely cut off by Google as a result of the Liberal government's commitment to plow ahead with Bill C-18, also known as the Online News Act.
In a test to determine its ability and scope to block news content on its platforms, Google announced it would limit the availability of news to approximately 4% of its Canadian users.
"We're briefly testing potential product responses to Bill C-18 that impact a very small percentage of Canadian users," Google spokesperson Shay Purdy told The Canadian Press.
"We've been fully transparent about our concern that C-18 is overly broad and, if unchanged, could impact products Canadians use and rely on every day."
Bill C-18 has caused a stir among social media giants like Facebook, Google and others which have argued against certain underlying assumptions contained in the bill – namely, that social media giants were stealing Canadian news content by allowing links to circulate on their platforms.
Both Google and Facebook have argued that allowing access to news was a net benefit to the Canadian media industry.
"Canadian Heritage Minister Pablo Rodriguez has blithely ignored the risks associated with Bill C-18 for months. By mandating payments for links, the bill creates a real threat to the free flow of information online," wrote Geist.
"It also raises press independence concerns, may violate Canada's international copyright obligations, harm the competitiveness of independent media, and open the door to trade retaliation by the United States."
The United States has already made moves to express disapproval of Liberal government attempts to regulate the internet.
US Trade Representative and Ambassador Katherine Tai recently raised the issue of Bill C-18 with Canadian Minister of International Trade Mary Ng in December.