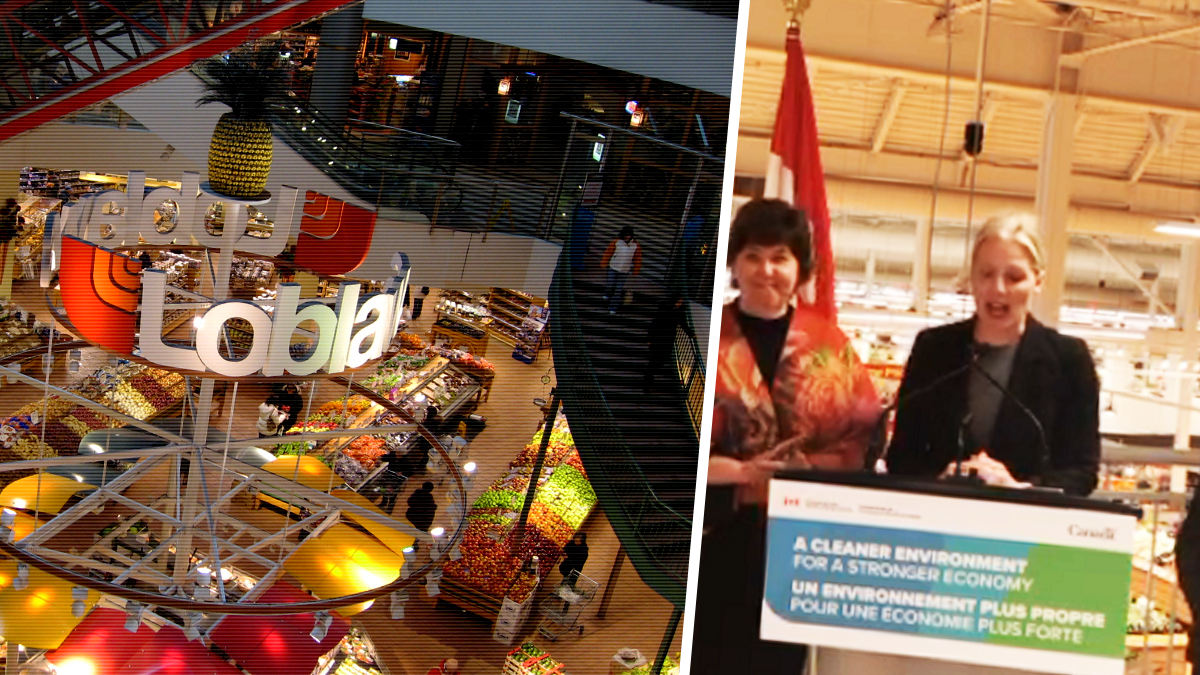 The grocery giant Loblaw Companies Ltd. is laying off nearly 800 workers with the closing of two distribution centres in Laval, Que. and Ottawa.
The jobs are expected to be replaced by automation at an existing facility in Cornwall, Ont.
"We will begin negotiations shortly, setting transition plans and finding solutions for those colleagues ― including a long, two-year wind down, and support for those who want new opportunities within Loblaw or beyond,″ said Loblaw spokesperson Catherine Thomas about the layoffs. 
This comes less than a year after the company received $12 million in new funding from the Liberal government to replace its refrigerators with new "low-emission" alternatives. 
The company said the new refrigeration systems would be installed in 370 stores across the country.  
Former environment minister Catherine McKenna announced the funding in April, 2019. The money came from the federal government's $2 billion Low Carbon Economy Fund, intended to help businesses to reduce their carbon footprints.
The Liberals were accused of "corporate influence" after announcing the funding and the NDP put forward a motion to recover the money. 
A year prior to receiving the funding, Loblaw admitted it was involved in a bread price-fixing scheme that carried on for 14 years, costing average Canadian families an estimated $400 extra in groceries.
The company confessed to the scheme and is facing a $1 billion class action lawsuit for its actions. 
Despite the scheme, Loblaw was granted immunity after its parent company revealed the scheme and nobody involved in the price-setting will face criminal charges or prosecution.
"As a result of the co-operation we have provided to the Competition Bureau, neither George Weston Ltd. nor Loblaw or their respective employees will face criminal charges or penalties," said Loblaw and George Weston Ltd. CEO Galen Weston.
The company offered $25 gift cards to customers impacted by the scheme.
We're asking readers, like you, to make a contribution in support of True North's fact-based, independent journalism.
Unlike the mainstream media, True North isn't getting a government bailout. Instead, we depend on the generosity of Canadians like you.
How can a media outlet be trusted to remain neutral and fair if they're beneficiaries of a government handout? We don't think they can.
This is why independent media in Canada is more important than ever. If you're able, please make a tax-deductible donation to True North today. Thank you so much.