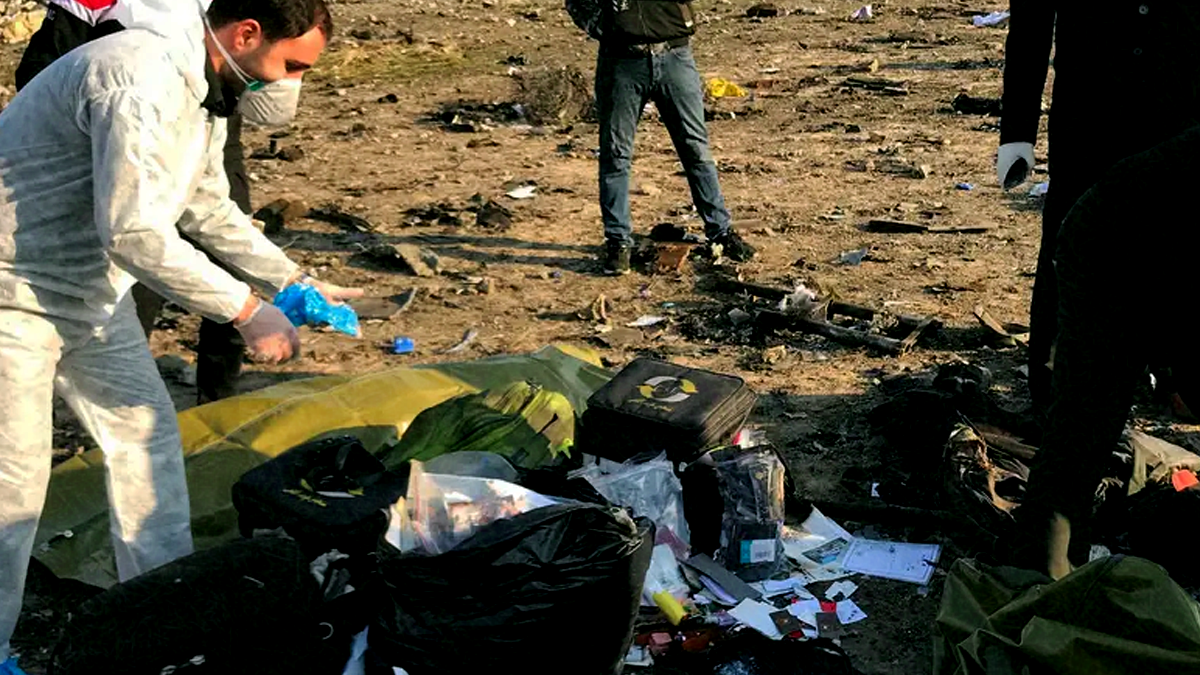 Foreign Affairs Minister François-Philippe Champagne says that Canada will be investigating claims that the Iranian government is harassing families trying to retrieve the remains of family members from the Ukrainian airliner crash site. 
On Twitter, Champagne replied to a video posted by an Iranian journalist of a grieving mother calling on Canada to help her retrieve the body of her Canadian son. According to Masih Alinejad, who posted the video, the woman's family was warned to not speak to journalists by Iran's Ministry of Intelligence. 
"Thank you for bringing this to our attention. These allegations are disturbing and we will look into them," replied Champagne on Twitter. 
The Iranian dictatorship admitted on Saturday that they were responsible for shooting down the passenger jet and killing 176 people, including 57 Canadians. 
Since the admission, thousands of Iranians have taken to the streets to protest the brutal regime and its actions. 
The protests have carried on for three days and resulted in a violent crackdown from regime authorities with riot police firing live ammunition at Iranian citizens. 
Prime Minister Justin Trudeau recently blamed U.S. President Donald Trump for the crash stating that had it not been for his recent "escalations" in the region, the 57 dead Canadians would still be alive. 
"If there were no tensions, if there was no escalation recently in the region, those Canadians would be right now home with their families," said Trudeau.
U.S. representative and Republican House leader Kevin McCarthy has denied Trudeau's insinuations saying that the blame lies squarely with Iran. 
"There's no blame here for America. America stood up once again for freedom. Iran went past a red line they had not gone past before killing a US citizen — Iran shot down a commercial airliner there's no doubt where the blame lies," said McCarthy. 
We're asking readers, like you, to make a contribution in support of True North's fact-based, independent journalism.
Unlike the mainstream media, True North isn't getting a government bailout. Instead, we depend on the generosity of Canadians like you.
How can a media outlet be trusted to remain neutral and fair if they're beneficiaries of a government handout? We don't think they can.
This is why independent media in Canada is more important than ever. If you're able, please make a tax-deductible donation to True North today. Thank you so much.