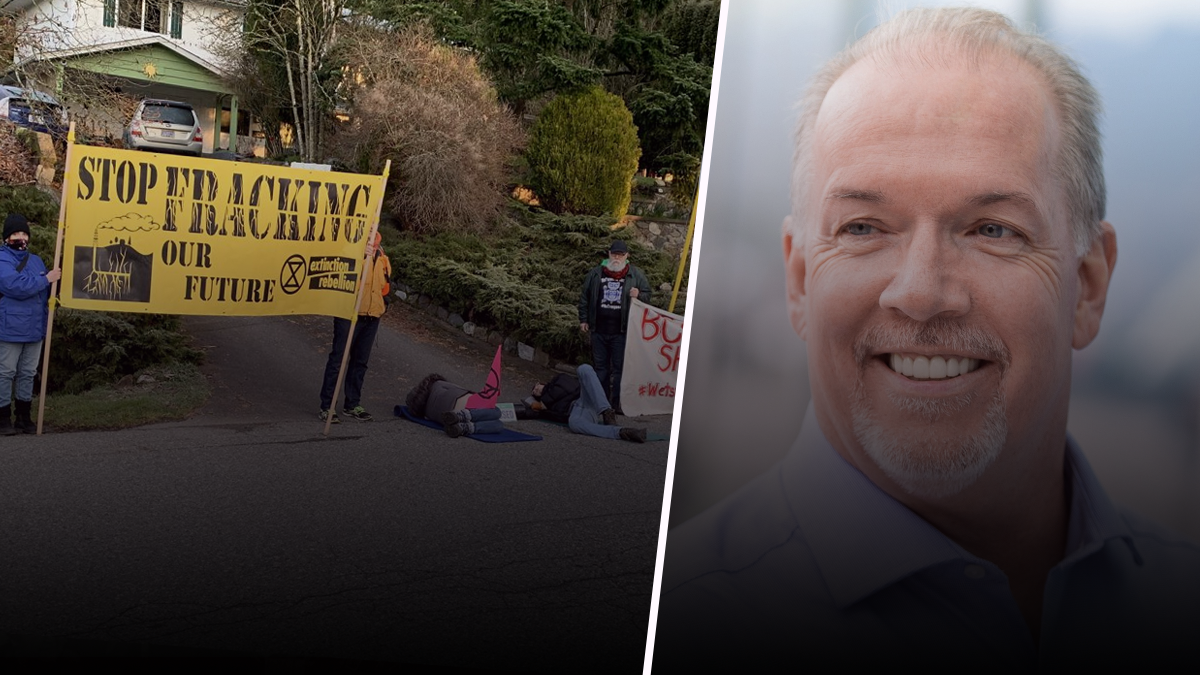 Members of Extinction Rebellion Vancouver Island attempted to place BC Premier John Horgan under "citizens arrest" on Monday morning by surrounding his home. 
Horgan was not home at the time of the blockade but returned with a security unit over concerns regarding his wife's safety. 
The protests are part of a national effort to economically and politically pressure the provincial and federal government to intervene in the construction of BC's LNG pipeline.
Climate and far-left activists claiming to represent a small number of hereditary Wet'suwet'en chiefs who oppose the pipeline have staged blockades across Canada with the intention of crippling the economy.
The group posted a statement online on Monday evening announcing their intention to stage "a peaceful lockdown and execute a citizens arrest to disrupt the B.C. government budget speech on Tuesday."
"[Extinction Rebellion Vancouver Island] is acting with more legal authority than the RCMP, Coastal Gas link, John Horgan or Justin Trudeau. It is acting in recognition of Wet'suwet'en, Canadian and international law. Upholding the law is the responsibility of every settler citizen," claimed a post on the groups' Facebook page. 
Police officers arrived at Horgan's home at 8:00 a.m. PT where they confronted the protesters.
According to police, one Extinction Rebellion activist was taken into custody over the incident. According to CTV News, protesters laid on Horgan's driveway and held signs on the street in front of the property. 
In response to the protests, Horgan has called for a return to the "rule of law" and stood by his government's decision to approve the pipeline's construction. 
We're asking readers, like you, to make a contribution in support of True North's fact-based, independent journalism.
Unlike the mainstream media, True North isn't getting a government bailout. Instead, we depend on the generosity of Canadians like you.
How can a media outlet be trusted to remain neutral and fair if they're beneficiaries of a government handout? We don't think they can.
This is why independent media in Canada is more important than ever. If you're able, please make a tax-deductible donation to True North today. Thank you so much.