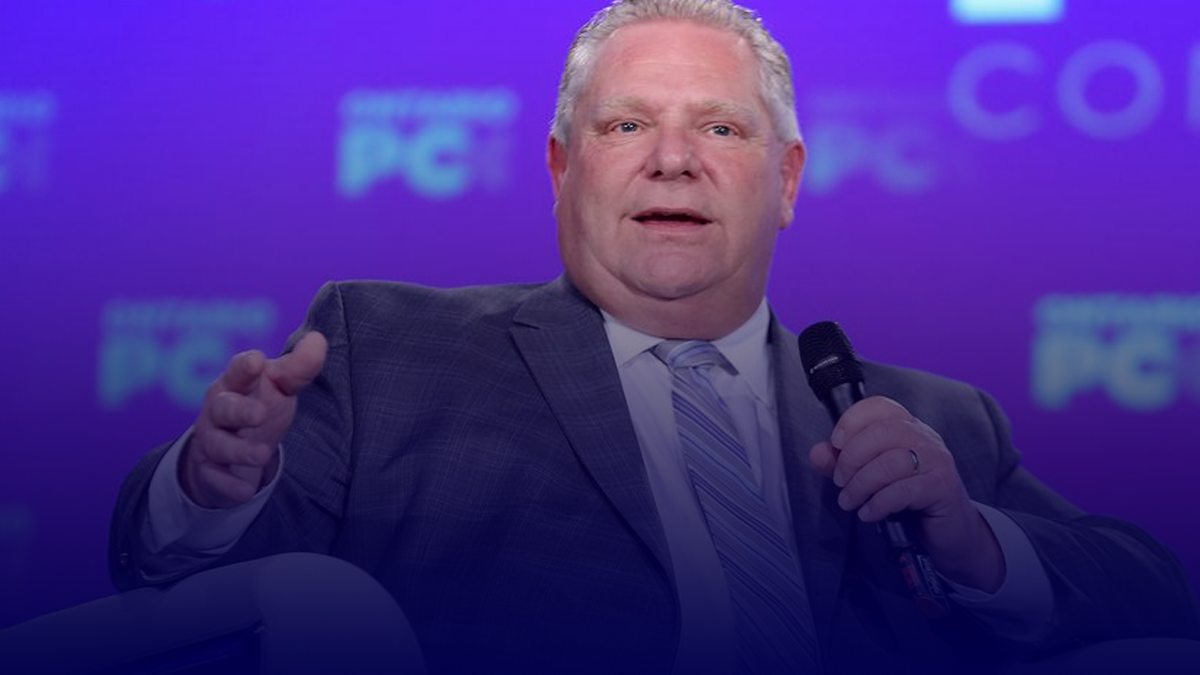 The Policy Chair and 3rd Vice President of the Progressive Conservative Party of Ontario (PCPO) has accused the party's president and executive team of ignoring the party's constitution in the planning of an upcoming "policy conference" in Niagara Falls.  
Bola Otaraki laid out her allegations in an open letter to riding presidents, MPPs and the party executives. 
"On the weekend of February 21-22, 2020, the PCPO Executive has organized an event, which they are calling a 'Policy Conference.' Before you attend, be aware that while this is a real event, it is not a validly constituted 'Policy Conference,'" wrote Otaraki. 
In the letter, Otaraki alleges that PCPO President Brian Patterson and members of the Executive usurped her role and ignored her attempts as policy chair to open up the policy process to a grassroots level by encouraging more involvement from local ridings. 
True North reached out to Patterson and conference co-chair Patrick Harris for comment but had not heard back by the time of the article's publication. 
In her open letter, Otaraki outlines three alleged violations of the party's constitution. The violations include failure to host the policy conference in conjunction with an annual general meeting; failure to have elected delegates present at the conference; and the circumvention of her role as VP and Policy Chair.
"In direct violation of the constitution, Brian Patterson and the PCPO Executive have organized this "event" in Niagara Falls that is being called a "Policy Conference" with no delegates elected from the ridings," writes Otaraki. 
As exclusively reported on by True North, the PCPO sent out an email to members announcing that the February conference would not require elected delegates. 
"This year, you are not required to be elected as a delegate by your local riding association. If you're a member, you're eligible to attend. It's that simple," wrote conference co-chair Patrick Harris.
Otaraki claims that the PC Executive appointed Harris as co-chair despite her objection, and that Harris allegedly co-opted the policy committee in violation of the constitution which states that the committee has a single chair.
"The policy committee has been run from start to finish without any oversight or input from me, the ELECTED VP responsible for policy and the ex-officio Policy Chair. The process has been manipulated by President Brian Patterson, and by VP Patrick Harris in blatant disregard to the PCPO Constitution," wrote Otaraki. 
We're asking readers, like you, to make a contribution in support of True North's fact-based, independent journalism.
Unlike the mainstream media, True North isn't getting a government bailout. Instead, we depend on the generosity of Canadians like you.
How can a media outlet be trusted to remain neutral and fair if they're beneficiaries of a government handout? We don't think they can.
This is why independent media in Canada is more important than ever. If you're able, please make a tax-deductible donation to True North today. Thank you so much.