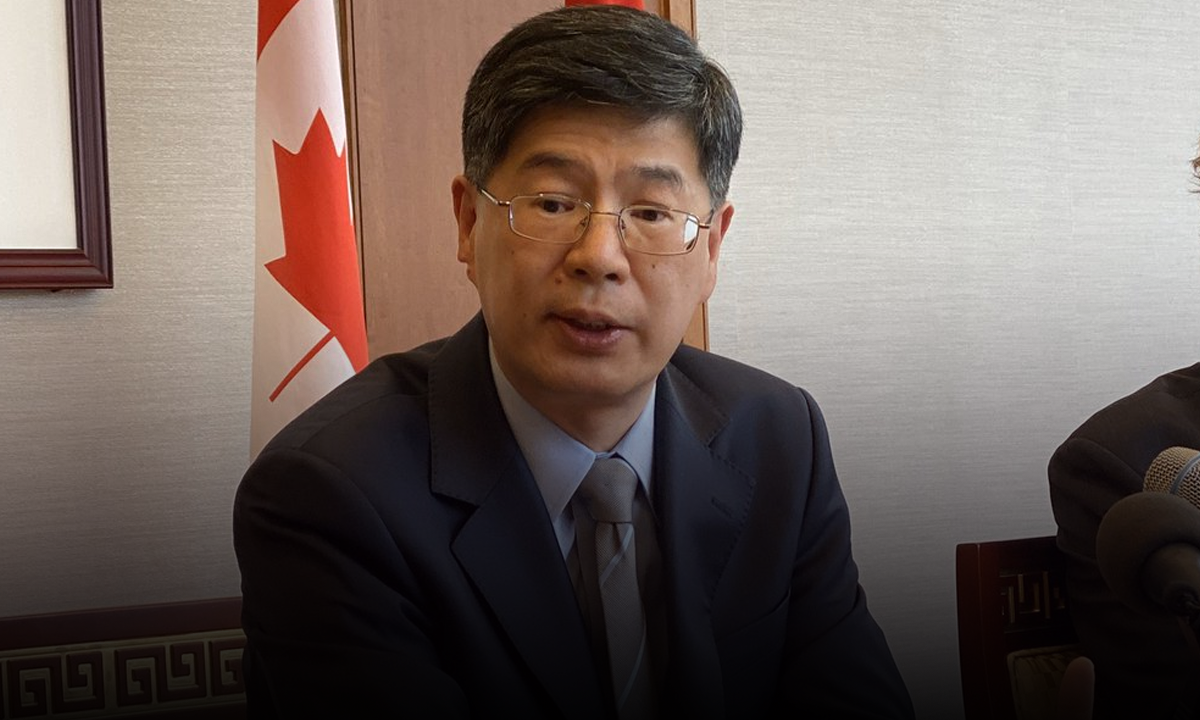 China's ambassador to Canada says China is not to blame for the coronavirus pandemic and warns Canadians that saying otherwise is racist.
In a guest column in Ottawa Life Magazine, Ambassador Cong Peiwu said claims that China lied about the extent of the coronavirus pandemic are baseless.
"Some people accused China of concealing information about the outbreak and making data opaque. Such claims are groundless," Cong wrote.
"The Chinese side has kept the international community updated on the pandemic in the spirit of openness, transparency, and responsibility."
Cong went on to say associating the coronavirus with China is akin to promoting racism.
"A handful of politicians in some countries insisted on calling the novel coronavirus 'Chinese virus' and 'Wuhan virus' for ulterior motives, to which the Chinese side is firmly opposed," he wrote.
"Stigmatization cannot stop the spread of the virus but will only aggravate racial discrimination, xenophobia, and even lead to violent crime. This 'political virus' is just as harmful as the novel coronavirus."
Cong claims that China is prepared to deliver aid to Canada. In March, Cong said that the aid Canada sent to China to fight the coronavirus would not improve relations between the two countries.
Numerous reports published in recent weeks have suggested that China lied about the extent of the coronavirus outbreak in their country, including falsifying their data.
Earlier this week, it was reported that there is "increasing confidence" within the U.S. government that the coronavirus originated in a Chinese laboratory in Wuhan, rather than a wet market as officially claimed.
On Friday, China raised the official number of coronavirus deaths in Wuhan by 50% to 3,869. 
We're asking readers, like you, to make a contribution in support of True North's fact-based, independent journalism.
Unlike the mainstream media, True North isn't getting a government bailout. Instead, we depend on the generosity of Canadians like you.
How can a media outlet be trusted to remain neutral and fair if they're beneficiaries of a government handout? We don't think they can.
This is why independent media in Canada is more important than ever. If you're able, please make a tax-deductible donation to True North today. Thank you so much.