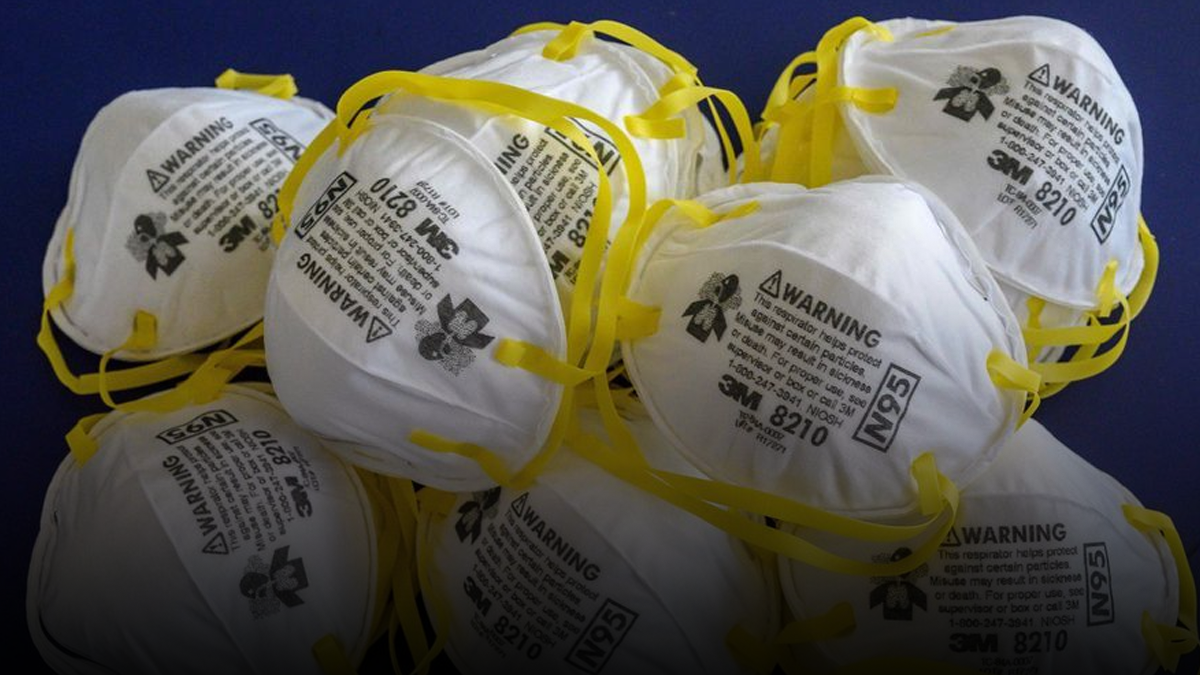 Eight million N95 respirators manufactured in China were found to be faulty and not on par with federal standards.
According to the office of Procurement Minister Anita Anand, out of 11 million masks, only one million were usable, while nearly two million are still being tested.
The federal government is still in contact with the distributor with regards to refunds or a discount for the unusable gear.
However, Prime Minister Trudeau would not specify how much Canada paid for the faulty masks.
N95 masks are highly sought after in the fight against the coronavirus due to their ability to block out a majority of particles, including viruses.
"We are working with a range of suppliers and distributors, and we have strong processes in place to help ensure that the supplies we receive meet all necessary standards," a spokesperson for Anand's office told CP24.
This is not the first time that medical products arriving from China were found to be of poor quality.
Critics have accused the Liberal government of mismanaging Canada's emergency stockpile.
In February it was revealed that Global Affairs Canada sent 16 tonnes of personal protective equipment to China during the early stages of the coronavirus pandemic.
When testifying before the Commons health committee Deputy Public Works Minister Bill Matthews told committee members that 100,000 of the coronavirus test swabs sent to Canada by China were contaminated with mould.
Since then, the Liberal government has been scrambling to acquire PPE from global markets due to national shortages.

A leading public health official also told the House of Commons health committee that sending the equipment to China was "probably not" the best decision.
"I would say the national emergency stockpile is probably the largest failure as far as our response goes to date," said Ian Culbert, Executive Director of the Public Health Association.
"In hindsight, was it the best decision? Probably not. But I think it was made in good will with the best information available at the time."
We're asking readers, like you, to make a contribution in support of True North's fact-based, independent journalism.
Unlike the mainstream media, True North isn't getting a government bailout. Instead, we depend on the generosity of Canadians like you.
How can a media outlet be trusted to remain neutral and fair if they're beneficiaries of a government handout? We don't think they can.
This is why independent media in Canada is more important than ever. If you're able, please make a tax-deductible donation to True North today. Thank you so much.