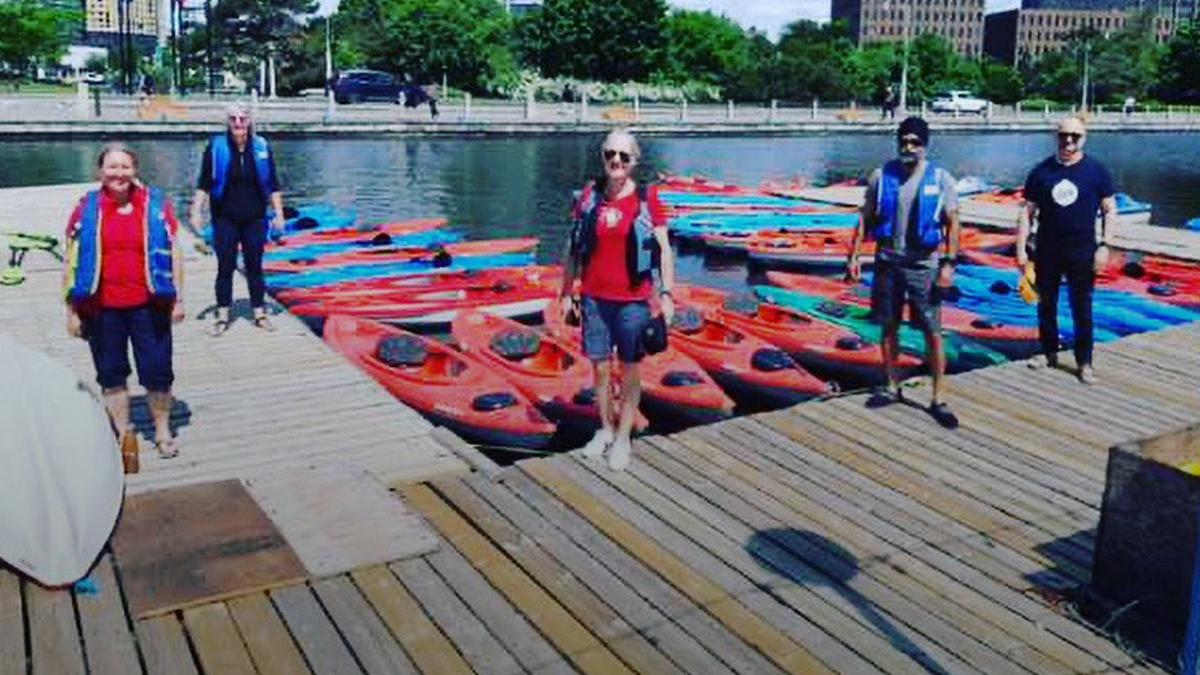 After shutting down the House of Commons, some Liberal MPs are using their newfound free time to kayak.
Over the weekend, five cabinet ministers enjoyed a day of "social distanced kayaking" at Dow's Lake in Ottawa. Health Minister Patty Hadju, Defense Minister Harjit Sajjan, Justice Minister David Lametti, Middle Class Prosperity Minister Mona Fortier, and Infrastructure Minister Catherine McKenna posed for a photo on the dock.
On May 26, the Liberals, with the support of the NDP, voted to shut down parliament until September 21, claiming that the coronavirus pandemic makes opening the House of Commons unsafe.
The kayaking trip was heavily criticized on social media, with many saying it is hypocritical that the cabinet ministers were kayaking and posing for photos instead of fulfilling their parliamentary duties.
Under the agreement crafted by the Liberals and NDP, parliament will reconvene for just four hours on June 17 to approve $150 billion in coronavirus-related spending.
Prime Minister Justin Trudeau has also used the crisis as an excuse to limit his media appearances. Since the beginning of the pandemic, Trudeau has been giving scripted daily addresses followed by a handful of questions from mainstream journalists.
Research done by True North found that CBC journalists dominate Trudeau's press conferences. Independent and freelance journalists were given few opportunities to question the prime minister.
Many also took offence to the fact that cabinet ministers were kayaking while many Canadians still do not have access to outdoor activities.
It wasn't until Monday that Ontario Provincial Parks and Conservation Reserves reopened, though many restrictions remain in place.
Provincial Parks are currently limiting paddling, hiking, and biking areas until further notice.
We're asking readers, like you, to make a contribution in support of True North's fact-based, independent journalism.
Unlike the mainstream media, True North isn't getting a government bailout. Instead, we depend on the generosity of Canadians like you.
How can a media outlet be trusted to remain neutral and fair if they're beneficiaries of a government handout? We don't think they can.
This is why independent media in Canada is more important than ever. If you're able, please make a tax-deductible donation to True North today. Thank you so much.