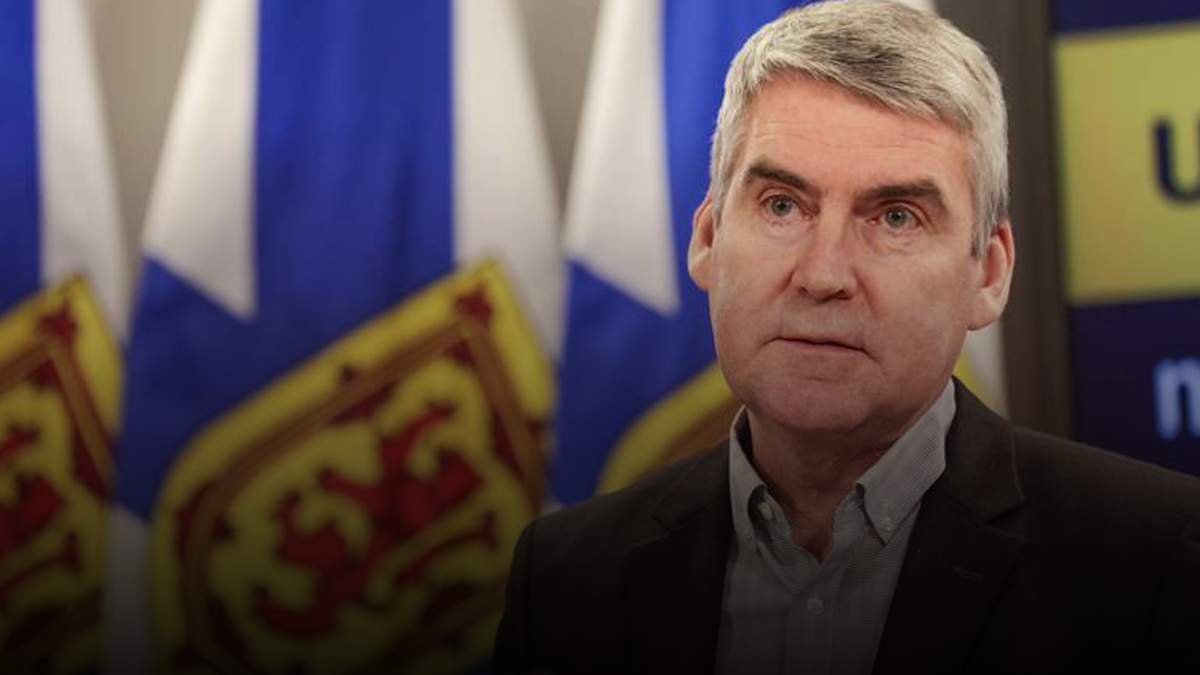 Nova Scotia Premier Stephen McNeil has announced that he will be stepping down.
McNeil stated his intention to resign at a brief news conference after a cabinet meeting Thursday morning.
"Seventeen years is a long time," McNeil told reporters.
"And it's long enough."
McNeil has been premier of Nova Scotia since 2013 and has been a member of the Nova Scotia Legislature since 2003.
McNeil said he had intended to resign earlier this year, but opted not to once the coronavirus pandemic entered the province.
"All of those plans were put on hold, and I gave this my all. I spent five weeks here without ever getting home to my own property and my own home. [I was] away from my family because I was working with Public Health and with our team to try to get control of it," he said.
"We're at a position right now where I felt the window for me to — I either had to say I was going, or I was too late."
"I love this job. I've enjoyed every day of it, and every day I'm inspired by the people of this province. But this is not a lifelong career."
As of Thursday, Nova Scotia had 1,071 cases of the coronavirus and 64 deaths. On Thursday Nova Scotia health officials report no new cases and only two active cases.
McNeil says he will stay on as premier until his replacement is selected, a process which he expects will take several months.
We're asking readers, like you, to make a contribution in support of True North's fact-based, independent journalism.
Unlike the mainstream media, True North isn't getting a government bailout. Instead, we depend on the generosity of Canadians like you.
How can a media outlet be trusted to remain neutral and fair if they're beneficiaries of a government handout? We don't think they can.
This is why independent media in Canada is more important than ever. If you're able, please make a tax-deductible donation to True North today. Thank you so much.