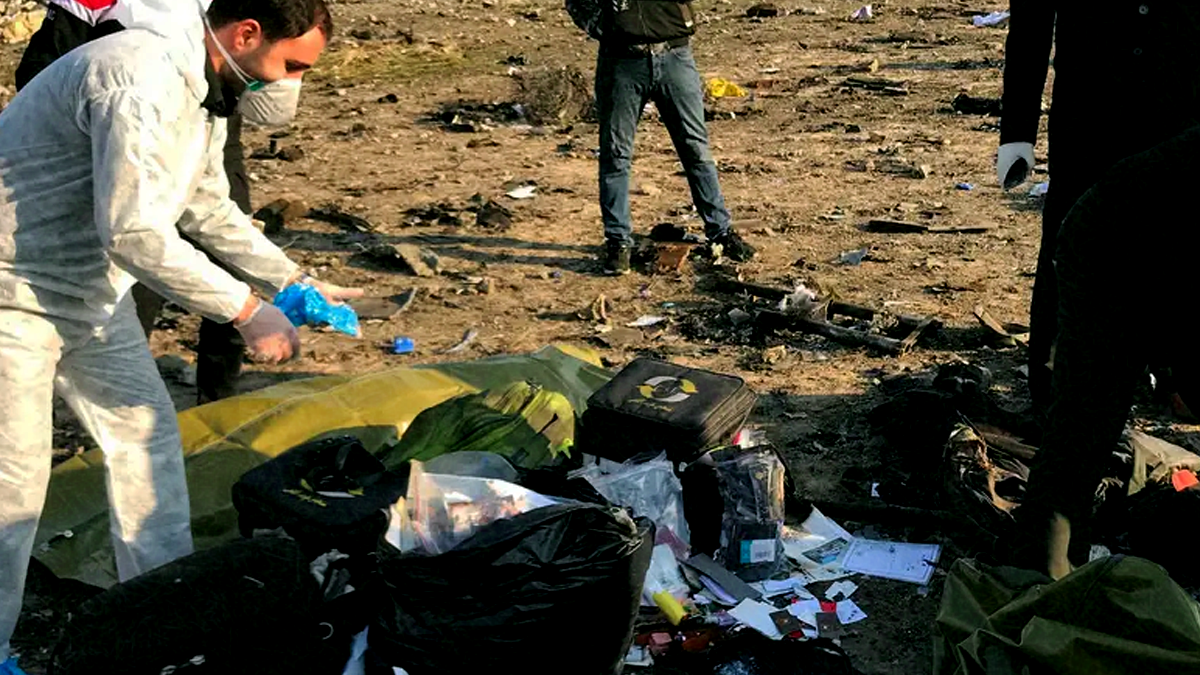 The Canadian government is expecting more answers from the Iranian government after the regime's preliminary report on Flight 752 gave little information.
In a joint statement on Monday, Foreign Affairs Minister François-Philippe Champagne and Transport Minister Marc Garneau said that Iran has yet to provide any answers regarding the crash and its cause.
"This preliminary report only provides limited and selected information regarding this tragic event. The report only mentions what transpired after the first missile strike but not the second and only confirms information that we already know," they wrote.
In January, Ukraine International Airlines Flight 752 crashed shortly after takeoff in Tehran, Iran. All 176 people on board were killed, including 55 Canadian citizens.
Iran later admitted to firing two missiles at the plane after their military mistook the passenger airliner for an enemy target.
After many months of delay, Iran finally agreed to hand over the plane's black boxes to France for analysis.
The brief report released by Iran over the weekend only describes what happened in the few seconds after the plane was hit with the first missile, and made no mention of the second missile.
Champagne and Garneau made it clear that Canada will only accept a thorough explanation of what happened to Flight 752.
"We expect the Islamic Republic of Iran to provide an answer on important questions of why the missiles were launched in the first place and why the air space was open," they wrote.
"These are the questions that Canada, Canadians and most importantly, the families of the innocent victims need answered."
In June, a Canadian association created by the victims' families called for the Trudeau government to take a more active stance to ensure Iran conducts a proper investigation.
At a virtual press conference, members of the group asked the government to jointly investigate the crash with Iran and allow the victims' families to participate.
We're asking readers, like you, to make a contribution in support of True North's fact-based, independent journalism.
Unlike the mainstream media, True North isn't getting a government bailout. Instead, we depend on the generosity of Canadians like you.
How can a media outlet be trusted to remain neutral and fair if they're beneficiaries of a government handout? We don't think they can.
This is why independent media in Canada is more important than ever. If you're able, please make a tax-deductible donation to True North today. Thank you so much.