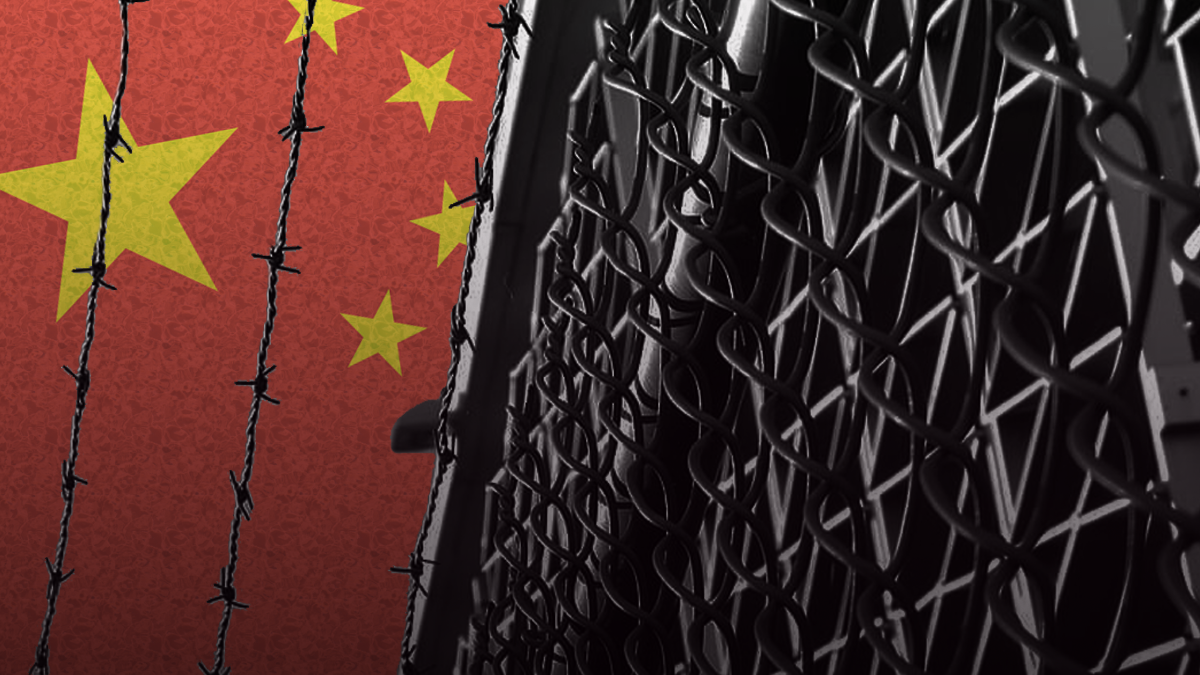 In an unprecedented move, a Canadian parliamentary committee has classified the treatment of China's Uyghur minority in the Xinjiang region as genocide.
"The Subcommittee unequivocally condemns the persecution of Uyghurs and other Turkic Muslims in Xinjiang by the Government of China. Based on the evidence put forward during the Subcommittee hearings, both in 2018 and 2020, the Subcommittee is persuaded that the actions of the Chinese Communist Party constitute genocide as laid out in the Genocide Convention," wrote a Subcommittee on International Human Rights news release.
The committee outlined several reasons behind its decision including China's use of mass detentions, forced labour camps, invasive state surveillance and population control methods.
"The Subcommittee is deeply disturbed by the use and apparent efficiency of these inhumane population control measures. The Subcommittee was told that between 2015 and 2018, population growth in predominantly Uyghur areas of Xinjiang fell by 84%, a trend that is expected to accelerate in the coming years," reads the news release.
"Witnesses explained that these actions must be understood to be part of a systemic effort by the Government of China to persecute and possibly eradicate Uyghurs and other Turkic Muslims in Xinjiang."
It is estimated that around a million Uyghurs, including women and children, are being held against their will and forced to digest Chinese Communist Party propaganda in re-education camps.
According to the World Uyghur Congress (WUC), "the Canadian Subcommittee is the first government body to publicly acknowledge that the crisis in East Turkistan fits the criteria for genocide."
"We thank the Canadian Subcommittee recognizing that the atrocities against Uyghurs constitute genocide and for proposing concrete and meaningful action for Canada to take to address this crisis," said World Uyghur Congress President Dolkun Isa in a press release.
"We urge Prime Minister Justin Trudeau and the Canadian government to adopt and implement the conclusions of the committee and to demonstrate that Canada will not sit idly by while a genocide takes place."
Conservative MPs have been calling on the designation to be made for some time now.
"There is now a body of mounting evidence of large-scale efforts by the Chinese government to wipe out the Uyghur people. Such efforts include political and anti-religious indoctrination, arbitrary detention, the separation of children from their families, invasive surveillance, forced labor and even forced organ harvesting," wrote MP Garnett Genuis in a petition on the issue.
As exclusively reported by True North, Uyghur advocates including the WUC have been calling on the federal government to bar Huawei from Canada's 5G network due to its involvement in Uyghur internment camps.
"Given the evidence that Huawei plays an integral part of the massive surveillance state in East Turkistan and the constant harassment the Uyghurs in Canada witness, this leaves us with legitimate concerns about Huawei's 5G technology being used to target even more the Uyghurs in Canada," WUC Program & Advocacy Manager Zumretay Arking told True North.