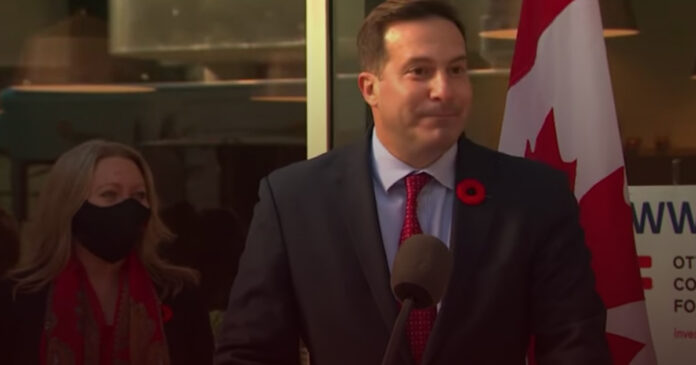 Liberal Immigration Minister Marco Mendicino unveiled the Trudeau government's updated immigration targets on Friday afternoon.
According to the new plan, the Liberals hope to bring into Canada 401,000 permanent residents in 2021, 411,000 in 2022 and 421,000 in 2023. When added together, Canada can expect 1,233,000 new immigrants over the next three years.
"Put simply, we need more workers, and immigration is the way to get there," said Mendicino during a press conference.
The announcement follows a promise by Mendicino that updated immigration plans would be revealed before the end of the month.
The new targets significantly exceed the Liberal's prior plan to bring in 351,000 permanent residents by the end of 2021.
As a result of the pandemic, Canada is likely to fall short of its prior target of 341,000 new residents for 2020. According to official statistics, from January to August, Canada's intake was 128,430 new residents. 
Recent polls have shown that Canadians are weary about increasing immigration levels in the wake of the coronavirus pandemic. 
A poll commissioned by True North found that an overwhelming 76% of Canadians strongly agreed with the idea of a temporary pause until a coronavirus vaccine is developed and unemployment drops to pre-coronavirus levels. 
The poll results show a surprising consensus among political parties as well with 67% of Liberals wanting to impose a temporary pause, 66% of NDP voters and 89% of Conservatives.
"Given today's global circumstances of a public health pandemic and severe economic crisis, now is the perfect opportunity to revert back to our successful historic immigration model, listen to the majority of Canadians, and take another pause," True North's founder Candice Malcolm wrote when the poll was released.
"It's time for our leaders to listen to the people and do what's best for our country."
We're asking readers, like you, to make a contribution in support of True North's fact-based, independent journalism.
Unlike the mainstream media, True North isn't getting a government bailout. Instead, we depend on the generosity of Canadians like you.
How can a media outlet be trusted to remain neutral and fair if they're beneficiaries of a government handout? We don't think they can.
This is why independent media in Canada is more important than ever. If you're able, please make a tax-deductible donation to True North today. Thank you so much.