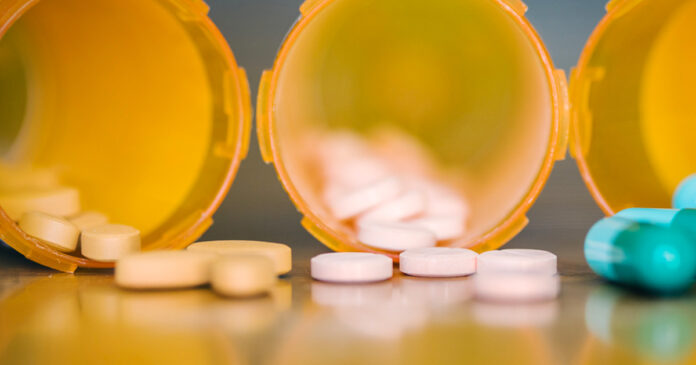 A new annual report by the Public Health Agency of Canada (PHAC) is raising the alarm about opioid death rates during the coronavirus pandemic.
"Jurisdictions across the country have reported increases in overdose deaths and non-fatal harms related to opioids and other substances, in part due to increasing toxicity of the illegal drug supply since the start of the pandemic," said the report.
Figures show that from March to August, British Columbia saw over 100 overdose deaths each month.
"While British Columbia continues to be the jurisdiction most severely impacted by the overdose crisis, many other provinces, territories, and municipalities have reported recent increases in substance related harms and/or changes to the drug supply," the report goes on to say. 
In Ontario, confirmed and probable deaths due to overdose grew by nearly 50% from January to May, 2020. Meanwhile, Alberta also saw a spike in opioid related deaths from April to June with deaths rising from 211 to 301, respectively.
"Some simulations suggest that if the levels of fentanyl and fentanyl-like drugs in the drug supply increase, with reduced access to public health measures to prevent opioid overdose deaths, opioid overdose deaths may increase in 2020 beyond the levels seen at the peak of the opioid crisis in 2018," the report claims.
Chief Public Health Officer Dr Theresa Tam has spoken in support of decriminalizing opioids as a means to combat the crisis.
In August, Tam told a press conference that decriminalization was among the options available to address the drug crisis.
While the Trudeau government hasn't made any specific commitments towards decriminalization, the Liberals have made investments in providing a "safe supply" of the drug to addicts.
Earlier this year, the Trudeau government spent $600,000 to secure a "safe supply" of opiates for Toronto.