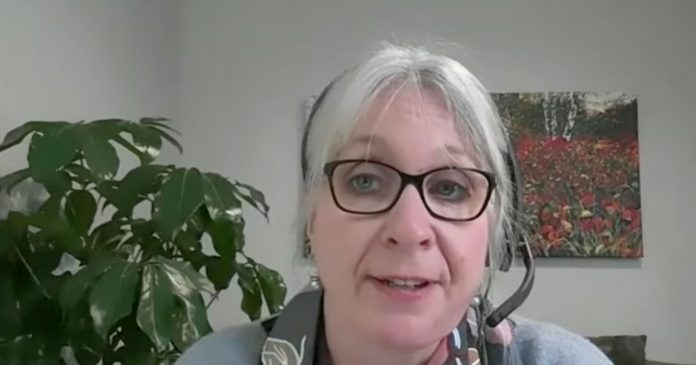 Liberal Health Minister Patty Hajdu once again refused to hand over documents related to the firing of two scientists from a federal infectious disease lab in Winnipeg.
According to Blacklock's Reporter, during a Canada-China Relations Committee meeting, Hajdu repeatedly refused to disclose information about the incident claiming that releasing the documents could harm Canada's national security.
Opposition committee members repeatedly pressed the Liberal government to disclose information related to federal scientists Keding Chang and Xiangguo Qiu.
"You don't want to be forthcoming about the government's errors, the national security breach and possibly how you put our nation's security at risk," Conservative MP John Williamson said on Monday.
"I would suggest your insistence on having documents presented in a way that would not protect security is exactly that, putting Canada's national security at risk. I would ask if you have the appropriate security clearance to be able to look at documents," responded Hajdu.
"You guys had no idea who you were letting in that lab. That is why we're seeing the stonewalling," Williamson continued. 
The pair, who were employed at the National Microbiology Laboratory at Winnipeg, were accused of sharing Ebola and Henipah virus samples with China's Wuhan Institute of Virology. On January 20, they were fired from the lab and reports have since claimed that the RCMP are unable to locate the couple.
Hajdu also indicated that there was "no connection" between the two scientists' departure from the lab and their decision to share the samples with China.
Earlier this month, internal emails obtained by Blacklock's Reporter also revealed that Keding and Xiangguo's colleagues had sounded the alarm about the virus transfer and collaborations with China.
In one email, former scientific director Dr. Matthew Gimlour said he had "concerns" about close ties between researchers and China.
"They are requesting material from us due to collaboration with Dr. Qiu," one staff email read.
"Historically it's also been easier to obtain material from us as opposed to U.S. labs."
We're asking readers, like you, to make a contribution in support of True North's fact-based, independent journalism.
Unlike the mainstream media, True North isn't getting a government bailout. Instead, we depend on the generosity of Canadians like you.
How can a media outlet be trusted to remain neutral and fair if they're beneficiaries of a government handout? We don't think they can.
This is why independent media in Canada is more important than ever. If you're able, please make a tax-deductible donation to True North today. Thank you so much.