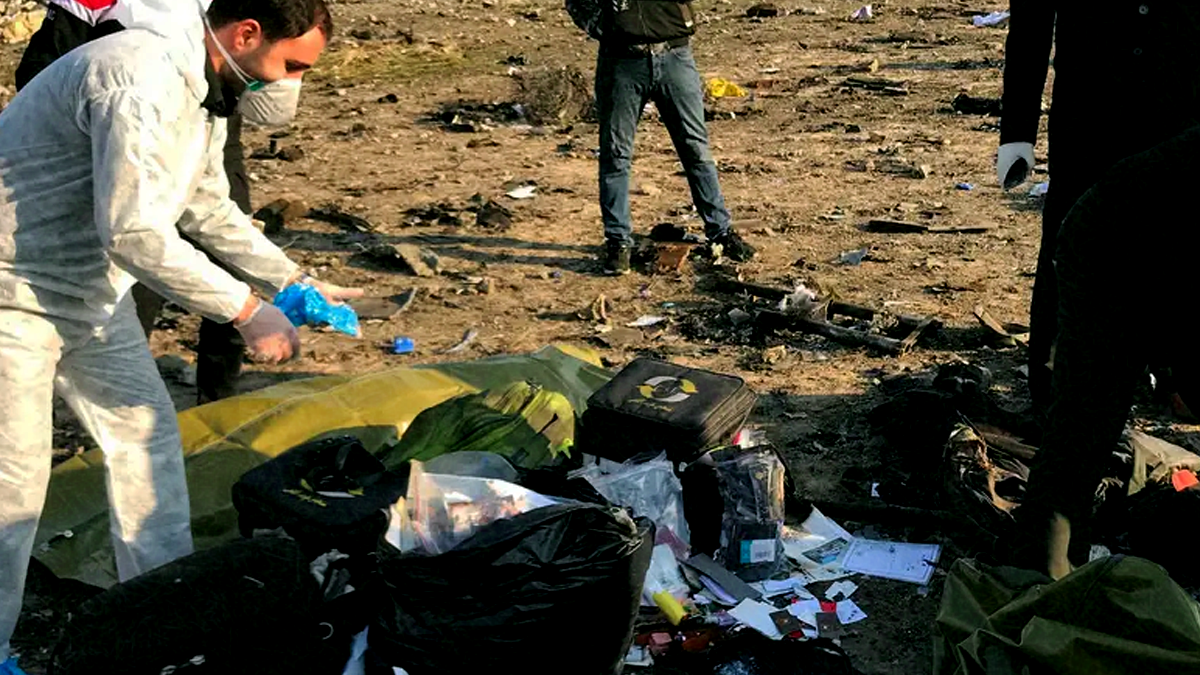 Iran's incompetence led to the regime accidentally shooting down Ukraine International Airlines Flight 752 in 2020, killing all 176 on board, according to a Canadian report.
On Thursday, the Canadian Forensic Examination and Assessment Team released a report concluding that Iran did not intentionally shoot down Flight 752 but a series of blunders by the Iranian government and military caused the passenger plane to be targeted.
The team, created by the federal government and headed by former Canadian Security Intelligence Service deputy director Jeff Yaworski, believes that Iran's surface-to-air missile misidentified Flight 752 and that the regime lacked the leadership or restraint to change course.
"Iran's account refuses to analyze the full range of deficiencies in the military sector that played a major role in the downing," the report says.
"While the forensic team found no evidence that the downing of Flight PS752 was premeditated, this in no way absolves Iran of its responsibility for the death of 176 innocent people. Iran is ultimately responsible for the actions it took — or failed to take — which led to the shoot-down."
In January, Ukraine International Airlines Flight 752 crashed shortly after takeoff in Tehran, Iran. All 176 people on board were killed, including 85 Canadian citizens and permanent residents.
Iran later admitted it shot two missiles at the plane after mistaking it for a military target.
The Canadian Forensic Examination and Assessment Team was given the task of Iran investigating the crash but says it faced significant pushback from the Iranian regime.
Iran has tried to hide the truth about the crash, barring a Canadian-Ukrainian investigation from entering the country and only releasing limited details about what happened.
Earlier in June, Canada and several other countries sent a notice to Iran, demanding a formal apology detailing what compensation should be given to the family of victims. Iran has yet to respond to the notice.
At a press conference Thursday, Foreign Affairs Minister Marc Garneau said Iran is still hiding more information from the world.
"It also shows how Iran has covered up information, bulldozed the crash site, providing only a misleading and superficial account of events," he said.
"We're not satisfied. We don't have the complete truth."