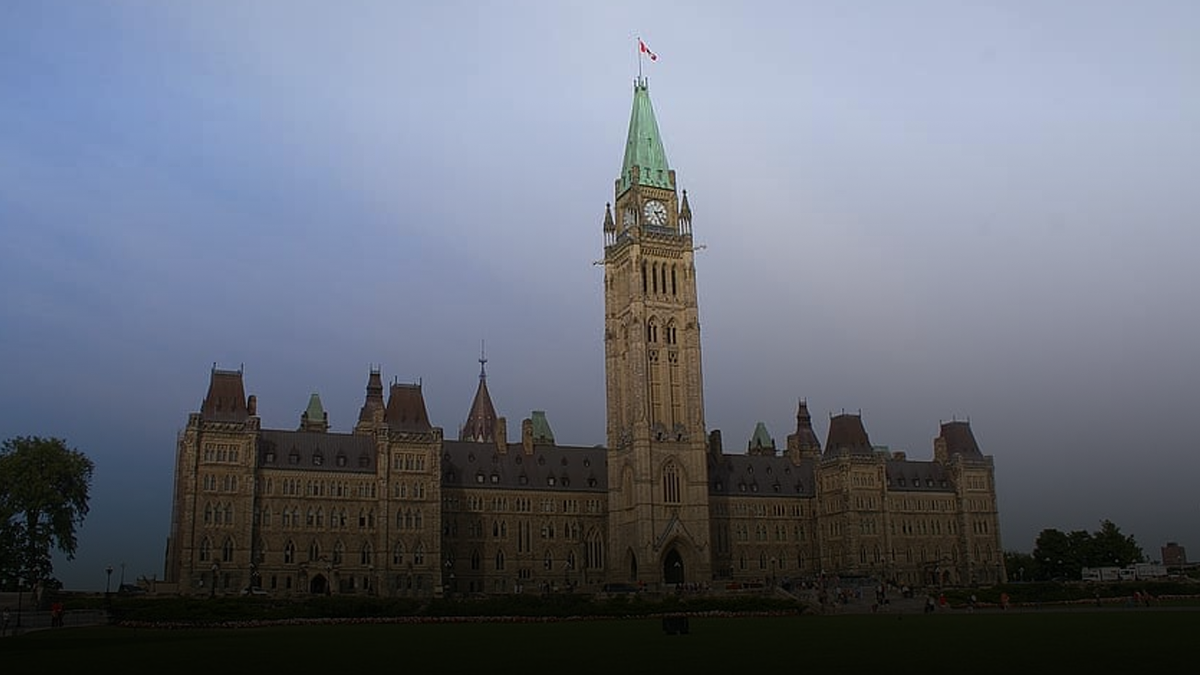 The Canadian flag at the Peace Tower on Parliament Hill will be flying at half-mast, Justin Trudeau announced Wednesday.
"As people across the country continue to honour the Indigenous children whose lives were taken far too soon, and as we reflect on the tragedy of residential schools, I have asked that the flag on the Peace Tower remain at half-mast for Canada Day," tweeted Trudeau.
According to the rules that govern how to display the national flag, half-masting the Canada flag is mandatory on several occasions including upon the deaths of the Queen, her family members, the prime minister of Canada, former prime ministers and other dignitaries.
Half-masting is also required on special days including on Remembrance Day, the National Day of Remembrance for Victims of Terrorism and other similar occasions. 
Trudeau's decision to fly the Canadian flag half-mast on Canada Day comes as far-left activists have called for the national civic holiday to be cancelled altogether.
While a contingent of people have been calling for Canada Day to be cancelled for some time now, the recent announcements of two unmarked residential school burial sites in British Columbia and Saskatchewan have prompted dozens of localities to cancel their own celebrations.
In response to the findings, Trudeau has attempted to shift blame onto the Catholic Church. Most recently, the prime minister demanded that Pope Francis should apologize on Canadian soil for their responsibility in Canada's residential school system.
"I have spoken personally directly with His Holiness Pope Francis to press upon him how important it is not just that he makes an apology but that he makes an apology to Indigenous Canadians on Canadian soil," said Trudeau.
As reported by True North, nearly 20 cities and towns have cancelled or changed their Canada Day plans as of yesterday. Initially, on June 10, Victoria city council announced that it had unanimously decided to cancel its Canada Day plans for this year in favour of an event on reconciliation.
Victoria was then followed by other BC municipalities including Kelowna and Penticton and Port Hardy. Localities in Alberta, Ontario, New Brunswick, Yukon and the Northwest Territories have also announced that they would be axing their own Canada Day plans as well.
We're asking readers, like you, to make a contribution in support of True North's fact-based, independent journalism.
Unlike the mainstream media, True North isn't getting a government bailout. Instead, we depend on the generosity of Canadians like you.
How can a media outlet be trusted to remain neutral and fair if they're beneficiaries of a government handout? We don't think they can.
This is why independent media in Canada is more important than ever. If you're able, please make a tax-deductible donation to True North today. Thank you so much.