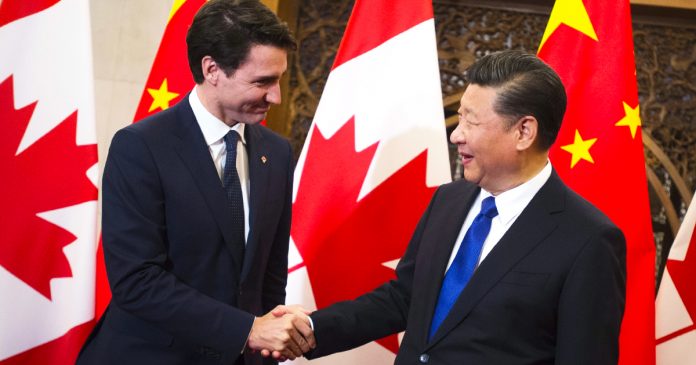 The Chinese regime has sentenced one Canadian to death and another to 11 years in prison in the latest stage of its hostage diplomacy with Canada. When Justin Trudeau was elected in 2015 he insisted "Canada's back," yet in the last six years Canada has failed to make a dent on the world stage. Trudeau spent his political capital on idle virtue signalling while Canadians were held behind bars and China waged genocide against the Uyghurs, True North's Andrew Lawton says.
Also, the Liberals' double standard on mandatory vaccines, and 'Green Fraud' author Marc Morano on the latest climate change alarmism from the Intergovernmental Panel on Climate Change and the United Nations.
SUBSCRIBE TO THE ANDREW LAWTON SHOW

A Canadian broadcaster and columnist, Andrew serves as a journalism fellow at True North and host of The Andrew Lawton Show.
We're asking readers, like you, to make a contribution in support of True North's fact-based, independent journalism.
Unlike the mainstream media, True North isn't getting a government bailout. Instead, we depend on the generosity of Canadians like you.
How can a media outlet be trusted to remain neutral and fair if they're beneficiaries of a government handout? We don't think they can.
This is why independent media in Canada is more important than ever. If you're able, please make a tax-deductible donation to True North today. Thank you so much.