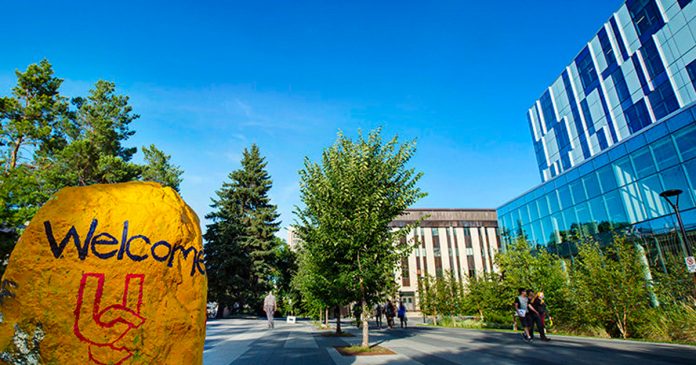 The University of Calgary put out a job advertisement on Tuesday for an "academic development specialist" with the requirement that they have an in-depth grasp of critical "race theory" and "decolonizing."
According to the job description, academic development specialists will work to address the "unique academic support needs of first generation and equity deserving students."
"Equity deserving students" are described elsewhere by the University as "women, Indigenous Peoples, racialized minorities, persons with disabilities, LGBTQ2S+, and anyone who might face harassment, bullying, discrimination and marginality." 
Critical race theory, which originally began as an interpretive lens in the field of legal studies, has faced increasing scrutiny from critics in the US over accusations that it teaches a thinly-veiled form of racism and segregation.
Due to efforts by parents who were concerned about the introduction of critical race theory and related concepts into school curriculums across the US, several state school boards have banned the theory from classrooms.
Concepts such as "decolonization" which is defined by the University of Calgary as the complete "bureaucratic, cultural, linguistic and psychological divesting of colonial power" by society often appears alongside or is influenced by critical race theory. 
The job advertisement is the second of its kind this month by the University which asks for experience in the controversial fields.
As exclusively reported by True North, a job posting for the University's Cumming School of Medicine required prospective applicants to have critical race theory knowledge and experience in "activism."
"This role requires expertise in the areas of community development, advocacy and activism, leadership and innovation, professional and research ethics, and inclusive practices. Areas of expertise may include mad studies, queer studies, critical disability studies, health equity, population health, social justice and critical race theory," the job ad claimed. 
Additionally, in Canada, critical race theory has similarly found its way into major school boards like the Toronto District School Board which held a presentation last year to lecture parents on critical race theory ideas like "colorblindness racism."
We're asking readers, like you, to make a contribution in support of True North's fact-based, independent journalism.
Unlike the mainstream media, True North isn't getting a government bailout. Instead, we depend on the generosity of Canadians like you.
How can a media outlet be trusted to remain neutral and fair if they're beneficiaries of a government handout? We don't think they can.
This is why independent media in Canada is more important than ever. If you're able, please make a tax-deductible donation to True North today. Thank you so much.