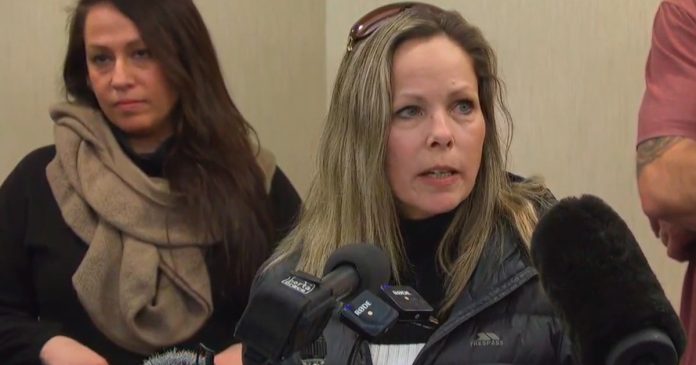 Ottawa Freedom Convoy organizer Tamara Lich was granted bail on Monday after a Superior Court of Ontario justice overturned a prior judge's decision to keep her in jail.
Lich was arrested by Ottawa Police on Feb. 17 after Prime Minister Justin Trudeau invoked the Emergencies Act and a joint police force brought the convoy demonstrations to an end.
According to Justice John Johnston, the prior judge overseeing the case made a legal error when ruling to keep Lich behind bars. On Feb. 22, Justice Julie Bourgeois denied Lich bail, citing the possibility that she would reoffend and that her release would harm the integrity of the justice system.
In his new ruling, Johnston stated that Bourgeois had made errors in her original decision to detain Lich. These errors included Bourgeois's claim that Lich's release would hurt the reputation of the justice system, but Johnston also argued that the prior judge had not considered Lich's charges "objectively." 
"When considering the gravity of the offence, the bail justice used subjective considerations, not an objective comparison," said Johnston. "This is an error in law (and it's) not minor."
Johnston also stated "that it's not likely that (Lich) would face potential lengthy imprisonment" upon the completion of her trial.
"I find that this accused ought to be released," ruled Johnston.
During her bail review last week, Lich accused Bourgeois of bias, citing the fact that the judge had once run as a federal Liberal candidate who was praised by Trudeau himself.
"Her vision, her authenticity, her strength is going to be an amazing asset," Trudeau said of Bourgeois in a 2011 video.
Johnston dismissed Lich's accusation, however, saying that no evidence of bias was provided.
"The accused in this case has provided no evidence on which a reasonably informed person could find bias or reasonable apprehension of bias," said Johnston.
In his ruling, Johnston nevertheless said that he was satisfied with Lich's ability to meet a number of conditions and would be required to have a surety to ensure that the conditions are met.
"Given my findings of the proposed surety, I'm satisfied with appropriate conditions. Risk can be managed and Ms. Lich can be released," said Johnston. "Ms. Lich is seen on video saying "hold the line." But use of tertiary grounds to detain usually involve violence or terrorism offences, home invasions or serious drug trafficking cases. None of these issues are present here."
"It's not alleged that this accused committed violence or counselled violence. There's no use of firearms or weapons alleged, at least no allegation against Ms. Lich herself," Johnston said in his decision.
Johnston ordered that a surety would be required to watch over Lich and provide a $20,000 bond. Meanwhile, Lich would be required to post a $5,000 bond and leave Ottawa within 24 hours.
Upon release, Lich must regularly report to the police, have no contact with other convoy organizers and will not be allowed to post on social media or protest COVID-19 measures.
The fellow organizers Lich can not communicate with include Benjamin Dichter, Chris Barber, James Bauder, Daniel Bulford and several others.