Three summers ago, and prior to the COVID pandemic, I wrote about the decay of Seattle, and I warned that Toronto could be next.
The day has come, and the warm weather hasn't yet begun.
Crime is already rampant.
On Easter weekend in Toronto, a woman was pushed onto the Bloor-Yonge subway tracks by another female (since arrested) and a teen forced out of her car at gunpoint in what has traditionally been a quiet north Toronto neighbourhood.
There was also a $28.5-million bust of crystal meth and coke in a condo directly beside the Novotel hotel, where more than 220 homeless men and women, many with drug addictions, are being housed.
Toronto police touted it as the largest single-day drug bust in their history.
The drug stash and the dealer arrested had no doubt used the Novotel – where residents can take their illegal drugs with impunity– as a cash cow.
Never mind the other homeless hotels in downtown Toronto where illegal drugs are not only permitted but encouraged – or the plethora of safe injection sites around downtown where addicts are given clean needles to take their drugs, but "safely."
Prior to the pandemic, I watched for hours the comings and goings of drug addicts outside one controversial safe injection site at Dundas and Sherbourne. The neighbourhood was a veritable Dante's Inferno, full of drugged-out squatters and prostitutes plying their trade for a fix.
The Downtown Concerned Citizens Organization (DCCO), which has endured two years of lawlessness in and around the Novotel homeless hotel site, also put out a statement this past week that an area restaurant and the local Shoppers Drug Mart had experienced successive smash-and-grabs by perpetrators looking for liquor, cash and electronic equipment they could sell for drug money.
DCCO representatives have been sending monthly incident reports full of break-ins and assaults to the mayor's office for two years.
They're ignored, it seems.
Meanwhile, up in midtown Toronto – where the Roehampton hotel was turned into a shelter permitting drug addicts two summers ago – residents continue to express concern about the crime and their fear of walking the surrounding streets.
None of this fazed Mayor John Tory and his council, who claim the TTC is safe while violent incidents seem to occur every second day.
Two weeks ago, without a second thought, Tory and his would-be-woke councillors unanimously approved the continued use until Apr. 2023 of three problem downtown hotels — the Novotel, Strathcona and Hotel Victoria — to house the homeless.
Toronto's politicians also gave the controversial Roehampton Hotel the green light to remain a homeless shelter until May of next year, if necessary. That so-called temporary fix is now heading into its third summer, and it can safely be said that residents of lawful communities where these shelters are plunked were sold a bill of goods.
They were told they were temporary. They were told the shelters would operate for two years at the most. They were promised that the safety of the surrounding community would be of utmost importance.
The cost of extending these leases plus meals, private security, extra staffing and a program to house refugees will top $130 million this year, according to city documents. It's an obscene amount to protect the homeless from a pandemic that is pretty much over.
It's especially obscene that council along with a mayor – who has announced he's running for a third term – seem to no longer care about prudent fiscal management, even in an election year. But these initiatives — and the disturbingly lax illegal drug enabling sites within or around the shelters — have come with a far greater cost.
The residents of Toronto, who see the crime, filth and decay in downtown Toronto and even beyond that our politicians pretend doesn't exist, feel helpless. Many have left the city for good and others refuse to come downtown anymore. Members of DCCO and residents living near the Roehampton Hotel fear it will be a long summer.
The drug addicts have been enabled. The drug and homeless industry know they can ask for pretty much anything they want and get it from Toronto council. The drug dealers are laughing at the prospect of having a steady flow of clients at these temporary shelters for another year.
Toronto's politicians have adopted the best case of NIMBYism yet. As long as they don't see it or experience the havoc as they whoosh by in their cars (and not on the TTC) why should they care?
It doesn't affect them.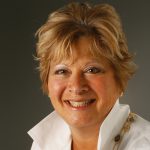 A two-time investigative reporting award winner and nine-time winner of the Toronto Sun's Readers Choice award for news writer, Sue-Ann Levy made her name for advocating the poor, the homeless, the elderly in long-term care and others without a voice and for fighting against the striking rise in anti-Semitism and the BDS movement across Canada.
We're asking readers, like you, to make a contribution in support of True North's fact-based, independent journalism.
Unlike the mainstream media, True North isn't getting a government bailout. Instead, we depend on the generosity of Canadians like you.
How can a media outlet be trusted to remain neutral and fair if they're beneficiaries of a government handout? We don't think they can.
This is why independent media in Canada is more important than ever. If you're able, please make a tax-deductible donation to True North today. Thank you so much.