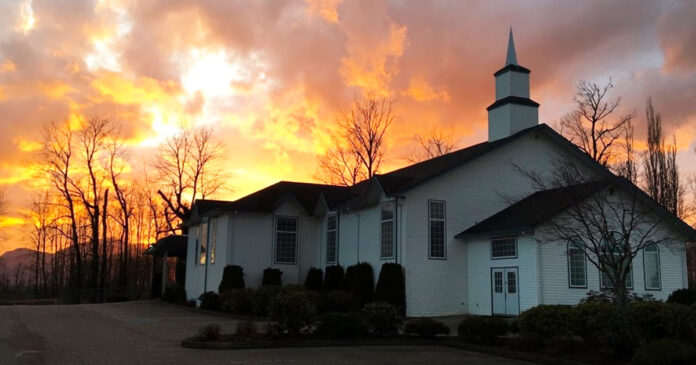 The Justice Centre for Constitutional Freedoms (JCCF) has announced a legal win for three British Columbia pastors ticketed for defying lockdown orders during the pandemic.
A total of 24 tickets – adding up to $55,200 – against Pastors John Koopman of the Chilliwack Free Reformed Church, James Butler of the Free Grace Baptist Church and Timothy Champ of the Valley Heights Community Church, have been dropped by the B.C. Crown.
The pastors were fined following their non-compliance with provincial government restrictions imposed on Nov. 2020, which banned in-person religious services. The JCCF said their clients were ticketed by police despite their strict adherence to safety precautions.
Police began ticketing the churches in Dec. 2020, with the fines continuing to roll in until mid-2021, when the B.C. government began lifting restrictions.
In total, Koopman received 23 tickets totalling $52,900, while Butler received 25 tickets totalling $57,500, and Champ received 18 tickets totalling $41,400.
The recent victory amounted to seven tickets dropped against Koopman, 11 against Butler and six against Champ, for a total of 24. The JCCF said there remains over 20 outstanding tickets issued against pastors and churches in B.C.'s Fraser Valley.
"The Justice Centre will vigorously defend pastors and churches against these charges in future appearances in Provincial Court," said the legal charity, adding that over four dozen tickets against B.C. churches they represent have now been dropped. 
"All levels of government, including politicians, health officials and law enforcement, have the duty to respect the constitutional rights and freedoms of Canadians. In response to Covid, there has been a serious failure of government officials and authorities in BC to respect the Charter freedoms of BC residents," said JCCF lawyer Marty Moore.
Moore added that "BC discriminated against houses of worship, prohibiting them from meeting for worship regardless of the safety measures they implemented."
While the B.C. government never shut down retail businesses during the first lockdown in the spring of 2020, it did impose restrictions on places of worship that were stricter than other provinces.
Provincial politicians across Canada imposed restrictions on places of worship which some have said encroached on religious freedom – however many of those restrictions were capacity limits, including Alberta's 15% capacity mandate, and not full closures as was the case in B.C.
True North spoke to two northern B.C. pastors in December – Simon Lievaart of Bethel Reformed Church in Smithers and Andrew Simpson of the Heritage Free Presbyterian Church in Prince George – who defied public health orders including vaccine passports after the B.C. government imposed singular restrictions on the Northern Health region.
Other pastors across Canada also defied public health restrictions, including Pastor James Coates of Gracelife Church and Pastor Artur Pawlowski of the Cave of Adullam congregation in Alberta.
In Ontario, Pastors Henry Hildebrandt of the Church of God in Aylmer, Aaron Rock of the Harvest Bible Church in Windsor and Jacob Reaume of the Trinity Bible Chapel in Waterloo opted not to comply with restrictions imposed by the Ford government.
Throughout the pandemic, the JCCF has been representing people who were charged with breaking government Covid rules. The organization also represented the Freedom Convoy earlier this year.