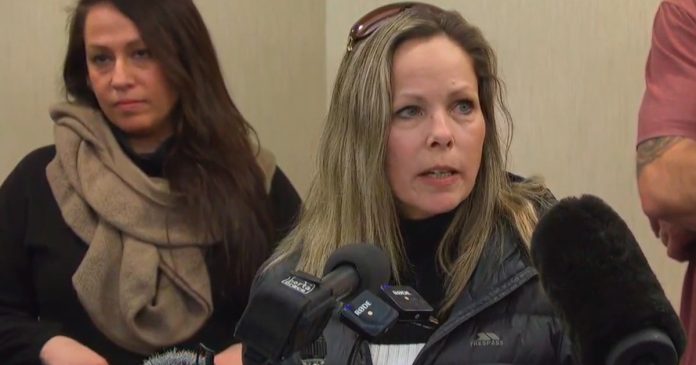 A Crown lawyer hoping to send Freedom Convoy organizer Tamara Lich back to jail threatened the judge with a mistrial application on Thursday after being told to get back to his cross examination.
Lawyer Moiz Karimjee wants Lich detained over an alleged breach of her Mar. 7 bail conditions, which ordered that she not "verbally, in writing, financially, or by any other means, support anything related to the Freedom Convoy."
Lich admitted in court this week to accepting a freedom award from the Justice Centre for Constitutional Freedoms, but claimed that it did not break her bail conditions.
"I don't feel that this is a breach. I don't feel that that's what the recognition is for. … I feel that the recognition is for inspiring Canadians to hold the government to account to the rule of law and to uphold their Charter rights," said Lich.
Meanwhile, Lich's lawyer Lawrence Greenspon is asking that her bail conditions allow her back into Ottawa to accept the award. 
During Thursday's proceedings, Karimjee asked Justice Kevin Phillips to recuse himself from the court saying he had issues with the presiding judge for refusing to allow an email notifying Lich about the freedom award into court evidence.
"I'm not interested in an argument. Proceed with your cross examination," said Phillips.
"No, I'm not arguing with you —" Karimjee responded.
"I don't want to engage in this. Proceed with your cross examination. I don't want to hear from you. I want you to cross examine the witness. Proceed, please," said Phillips.
"I am asking your honour to recuse yourself," Karimjee asked.
"That request is denied. Go ahead with your cross examination." 
On Thursday Phillips rejected Karimjee's argument that a Superior Court Justice could not rule on a fellow justices' errors of law. Phillips also said that it was the police's duty to argue whether Lich broke her bail conditions.
"That's a task I'm unfamiliar with. I'm not usually a police officer of release conditions. … Are you trying to put me in a position to find a breach here, to declare that she's broken the law?" Phillips said.
Karimjee cited the Criminal Code and argued otherwise.
Lich was jailed after being arrested by police while helping to lead the Ottawa Freedom Convoy protest in February. She then spent 18 days in custody over charges including mischief, obstructing a peace officer and others related to her time leading the demonstrations.
Her bail was initially denied on Feb. 22, but a bail review on Mar. 7 saw a different judge overturn that decision, saying "the bail justice used subjective considerations, not an objective comparison…. This is an error in law (and it's) not minor."
Lich was then released under conditions involving supervision.
Her bail hearing continued on Friday.