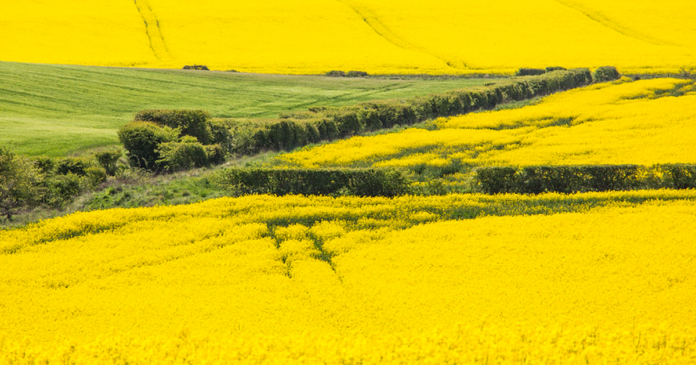 Forecasts by Agriculture and Agri-Food Canada predict that the end of year inventory level of crop stocks are going to be at a record low due to surmounting food supply issues caused by Russia's invasion of Ukraine and other issues. 
In a report titled Canada: Outlook for Principal Field Crops, Agriculture Canada researchers found that the inventory of all principal field crops such as canola and wheat fell by 29.1% as of Mar. 31, 2022 when compared to the year prior.
"The economic outlook, for the world and Canadian grain markets remains particularly uncertain, due in large part to the Russian invasion of Ukraine, which has resulted in the ongoing disruption of supplies from the region for the foreseeable future," wrote staff.
"For 2021-2022 stocks of all principal field crops reported by (Statistics Canada) as of March 31, 2022 declined by 29.1% relative to March 31, 2022 due to drought-reduced production in 2021 and sustained strong global demand." 
Individual crops which were impacted included canola stocks which fell by a whopping 49.3% while wheat stocks fell by five megatonnes.
"As a result, carry-out stocks (ending-year inventories) for all principal field crops are forecast to end the year at a record low level," wrote staff.
Tight Canadian and global grain supplies as well as increasing international demand led Agriculture Canada to forecast strong crop prices while warning that price volatility will continue due to the unpredictable nature of the Ukraine conflict.
"Crop prices, in general, are expected to remain relatively strong in 2022-23 but decrease from the record to near-record prices of 2021-22 as Canadian and world production is expected to increase," the report read.
Farmers have warned that sky-high fertilizer prices are contributing to food supply chain issues. 
"We're currently facing a fertilizer crisis as one of our big supply chain issues. Farmers need to find low-cost alternatives that are more environmentally friendly and that will still fit their needs," president of the National Farmers Union Katie Ward told parliamentarians in February.
As exclusively reported by True North in April, the Western Canadian Wheat Growers blasted Agriculture Canada for singling out grain growers for allegedly having the highest "emissions intensity" in the world in a recent discussion document.
"I would like to know where they got their facts from," said president Gunter Jochum. "I believe those facts were entirely made up because in Canada we don't even have a baseline as to what the true emissions are."
We're asking readers, like you, to make a contribution in support of True North's fact-based, independent journalism.
Unlike the mainstream media, True North isn't getting a government bailout. Instead, we depend on the generosity of Canadians like you.
How can a media outlet be trusted to remain neutral and fair if they're beneficiaries of a government handout? We don't think they can.
This is why independent media in Canada is more important than ever. If you're able, please make a tax-deductible donation to True North today. Thank you so much.