Another judicial review has been filed against Waterloo Region District School Board (WRDSB) chairman Scott Piatkowksi and his associates – this time related to the allegedly biased decision to silence and punish their colleague Mike Ramsay.
Ramsay, the board's only black trustee, recently announced the judicial review along with his decision to run for re-election in October.
Piatkowski – who has adamantly refused to step down and has charged full-steam ahead with his re-election bid–now faces three ongoing court actions.
In addition to Ramsay's, 20-year teacher Carolyn Burjoski has filed both for a judicial review and a $1.7-million defamation suit against the self-serving chairman for canceling her presentation in January and calling her transphobic in a subsequent series of media interviews.
The 12-page court filing by Ramsay, a six-term trustee and former board chairman, challenges a secretive June 6 decision by the board to find him guilty of breaking the board's Code of Conduct and to impose the maximum number of sanctions available. He is essentially banned from all board and committee meetings until the end of the term.
That decision was upheld by the same cabal of trustees – Piatkowski, Jayne Herring, Carole Millar, Karen Meissner, Kathleen Woodcock and Joanne Weston – on June 28. Trustee Laurie Tremble, who laid the complaint, did not vote.
To this day, the report of the pricey downtown Toronto law firm paid to investigate Ramsay has not been made public.
But the filing states that the following allegations were made in Tremble's complaint: 1. Ramsay did not respect Piatkowski's decision to terminate Burjoski's January presentation to the board by asking the chairman to apologize for the way he handled the meeting; 2. Ramsay retweeted tweets and articles (including those from True North) about Piatkowski's decision to cancel Burjoski; 3. Ramsay expressed concern on Feb. 14 that education ministry directives were being exceeded with staff vaccination mandates and 4. Ramsay revealed confidential information, an allegation the Integrity Commissioner said was not proven.
In January Piatkowski shut down Burjoski four minutes into her presentation about the age appropriateness of certain highly sexualized books in the board's elementary school libraries.
Burjoski alleges in her $1.7-million lawsuit that the chairman defamed her in media interviews when he claimed her presentation was "disrespectful" and could cause trans people to be "attacked."
As I suspected, Piatkowski likely refused to release the report on Ramsay because it reveals what appears to be a personal vendetta against the black trustee and shows that time and money was spent to vindictively muzzle someone who holds him to account.
It also would have exposed a double standard when it comes to transgressions under the board's Code of Conduct.
Ramsay, in his filing, alleges Piatkowski was biased when he participated in the votes that found the trustee broke the board's Code of Conduct and imposed draconian sanctions.
The filing indicates that Piatkowski voted after submitting 58 pages of allegations against Ramsay to the Integrity Commissioner investigating the complaint–which is in itself against the board's Code of Conduct.
According to the filing, Piatkowski claimed in those 58 pages Ramsay's transgressions are "even greater than suggested" by Tremble's complaint against him.
"In providing submissions in support of the complaint and then participating in the decision, the Chair acted as witness, advocate and adjudicator… (this) would appear biased to a reasonable observer," the filing states.
Claiming that the board of trustees failed to justify its decision in a "transparent and intelligible" manner, Ramsay asks the court to set aside the decision and to prohibit the board from initiating any further inquiries against him.
Despite the ridiculous actions against him, Ramsay says he's decided to run again to try to re-direct the focus of the school board to academic excellence and preparation for a successful career instead of "divisive identity politics."
Ramsay told True North this week the board's anti-racism promoters would like him to "support discrimination" against the innocent grandchilren of people with whom he went to school.
"For six terms I have been elected to create the best opportunities for ALL students," he said. "I will continue to do so with the support of the community."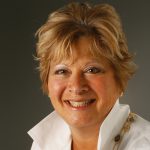 A two-time investigative reporting award winner and nine-time winner of the Toronto Sun's Readers Choice award for news writer, Sue-Ann Levy made her name for advocating the poor, the homeless, the elderly in long-term care and others without a voice and for fighting against the striking rise in anti-Semitism and the BDS movement across Canada.
We're asking readers, like you, to make a contribution in support of True North's fact-based, independent journalism.
Unlike the mainstream media, True North isn't getting a government bailout. Instead, we depend on the generosity of Canadians like you.
How can a media outlet be trusted to remain neutral and fair if they're beneficiaries of a government handout? We don't think they can.
This is why independent media in Canada is more important than ever. If you're able, please make a tax-deductible donation to True North today. Thank you so much.