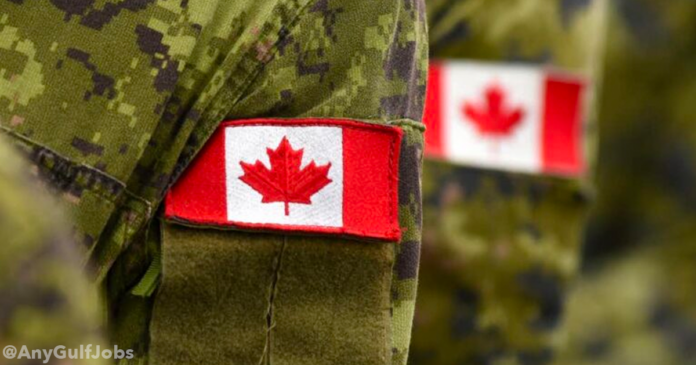 The Department of National Defence (DND) spent nearly $50,000 on workshops to weed out "xeno-racist and white supremacist elements" from the Canadian Armed Forces (CAF).
According to grant records, DND dished out a total of $48,768 to University of Alberta researchers for "two workshops exploring the topics of xeno-racism and white supremacy in relation to the Canadian Armed Forces."
The grant agreement spans from May. 13, 2022 to May 13, 2023.
"Xenoracism" is defined as a combination of xenophobia and racism, or a "form of prejudice that resembles racism but is exhibited by members of a racial group towards members of the same group who are displaced and dispossessed in some way." 
Funding was distributed via DND's Mobilizing Insights in Defence and Security (MINDS) program which seeks to influence military policy by consulting "experts" in the field.
A key part of MINDS is a mandate to promote "adaptive, diverse and inclusive" recruitment, "culture change" and "addressing hateful conduct, radicalization and systemic racism."
"Political and identity polarization, social and economic inequality, and disinformation including through social media have prompted efforts within DND/CAF to address hateful conduct and potential radicalization," explains the federal website.
"It is also recognized that historical racism and discrimination have left a legacy of systematic biases in Canadian institutions including DND/CAF." 
The CAF has seen a cultural shift towards woke ideology in recent years. In 2022, the military updated its dress code which now permits soldiers to wear fake nails, dyed hair and don face jewelry.
In May, a defence ministry panel deemed that systemic racism and white supremacy were the biggest problems plaguing the CAF.
The report also recommended that the military not hire members of certain religions as chaplains for not being inclusive enough.
"If the Defence Team rejects gender discrimination, anti-Indigenous discrimination, and racialized discrimination in every other area and is working hard to remove systemic barriers to the employment of marginalized people, it cannot justify hiring representatives of organizations who marginalize certain people or categorically refuse them a position of leadership," claimed the panel.