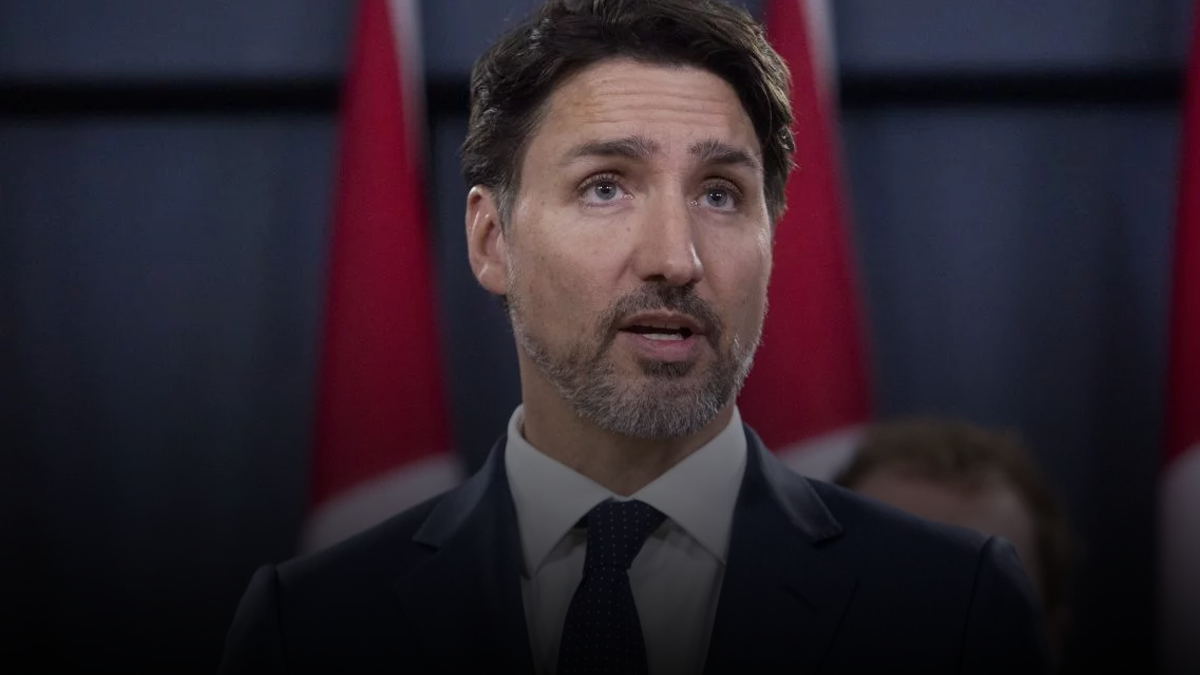 Prime Minister Justin Trudeau will now be facing a sixth investigation by Canada's ethics commissioner over the federal government's decision to award a $900 million sole-source contract to a charity with ties to the Trudeau family.
Trudeau and his wife Sophie Grégoire Trudeau both have extensive ties to WE Charity. Grégoire Trudeau is a "WE ambassador and ally" and hosts a podcast with the organization, and the family has hosted and attended many WE events. Finance Minister Bill Morneau's daughter Clare Morneau is also tied to the organization.
Trudeau called WE Charity the "best and only" organization able to administer the Canada Student Service Grant program.
Ethics Commissioner Mario Dion confirmed to the Conservatives and the NDP on Friday that he is opening an investigation into the deal.
"In your letter, you allege that, given the existence of Mr. Trudeau's close family ties with WE Charity and the outsourcing of this project to the charity over the federal public service or another volunteer organization, Mr. Trudeau afforded preferential treatment to WE Charity in contravention … of the Conflict of Interest Act," wrote Dion in a letter today to NDP MP Charlie Angus.
"I have considered your request and am of the view that it satisfies the requirements set out in … the Act. I am therefore commencing an examination."
WE Charity has since rescinded its management of the grant after the deal was subjected to public scrutiny.
According to WE co-founder Marc Kielburger, he was approached by the Prime Minister's Office one day after the student grant was announced by the federal government.
"So myself, my team… had all watched this [announcement], and the next day, the Prime Minister's Office kindly called us and said, 'you know that announcement we just made? Would you be interested in helping us actually implement it?'," said Kielburger in the recording of the call obtained by National Post.
"So after much consideration, we put up our hand and said, of course, we're happy to be of assistance. This is really important at an important time."
Kielburger's claims went contrary to what Trudeau had said earlier about the matter. The prime minister initially insisted that it was the Department of Employment and Social Development that was responsible for securing the deal with the organization.
This is not the prime minister's first run-in with the ethics commissioner. Trudeau was found to have broken Canadian ethics laws twice while serving as Canada's prime minister.
On the first occasion, Trudeau was reprimanded for accepting a vacation on the private island of the Aga Khan. The prime minister was also found guilty of breaking ethics laws by attempting to pressure then-Attorney General of Canada Jody Wilson-Raybould into intervening on behalf of SNC-Lavalin in a highly-publicized corruption trial.
In Dion's SNC-Lavalin scandal ruling, he stated that Trudeau had abused his position of authority in an attempt to influence Wilson-Raybould.
"I found that Mr. Trudeau used his position of authority over Ms. Wilson-Raybould to seek to influence, both directly and indirectly, her decision on whether she should overrule the Director of Public Prosecutions' decision not to invite SNC-Lavalin to enter into negotiations towards a remediation agreement," wrote Dion in his report.
As a result of the SNC-Lavalin scandal and Trudeau's conduct, Canada's international corruption rank suffered. In the last year, Canada fell from 9th place on the Corruption Perceptions Index to 12th.
"Gaining and retaining public trust remains an ongoing challenge for institutions in Canada," said Dion in this year's report on the Conflict Of Interest Act.
"This is evidenced by data published by credible international organizations that provide a broad indication of levels of public trust."
We're asking readers, like you, to make a contribution in support of True North's fact-based, independent journalism.
Unlike the mainstream media, True North isn't getting a government bailout. Instead, we depend on the generosity of Canadians like you.
How can a media outlet be trusted to remain neutral and fair if they're beneficiaries of a government handout? We don't think they can.
This is why independent media in Canada is more important than ever. If you're able, please make a tax-deductible donation to True North today. Thank you so much.