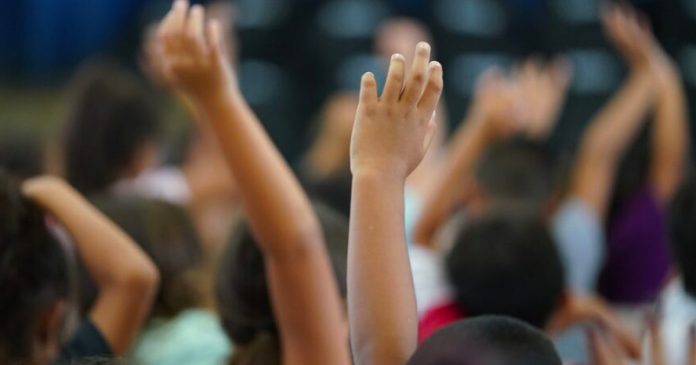 Applewood Heights Secondary School in Mississauga is now offering a course teaching the controversial subject of critical race theory to high school students.
The course, titled Contemporary Black Studies, is described as exploring "contemporary black culture in Canada, through the lens of Critical Race Theory."
Other topics on the syllabus include examining "Black experiences and their impact from the perspective of Black Lives Matter."
Critical race theory, also known in its short form as CRT, is an ideological lens positing that Canadian society and laws are systemically racist and inherently based on white supremacy.
Although the theory and its associated practices originated in the legal field, it has since expanded into education, workplaces and elsewhere. 
Proponents of CRT often promote associated concepts such as anti-racism and equity, which include practices such as race-based hiring and teaching children that they have white privilege.
Applewood Heights is a publicly funded school and a part of the Peel District School Board (PDSB). As reported on by True North columnist Sue-Ann Levy, the PDSB has been awash in far-left ideas for some time now.
Several municipalities in the US and most recently the state of Florida have taken action to prohibit the teaching of CRT to young students.
Florida governor Ron DeSantis has even unveiled legislation that would give parents the power to sue educators for pushing CRT on their kids. 
Although more attention has been devoted to CRT in American schools, a recently proposed law in Ontario has Canadian parents concerned that it has also taken deep root in Canada.
Bill 67, which is likely to pass in the Ontario legislature, has been slammed by critics for potentially enshrining CRT in the province's Education Act. If implemented, the bill could see people fined up to $200 for "subconscious" racism in the classroom, and would mandate anti-racism training for educators.
CRT has even found support at the federal level despite education being a provincial jurisdiction. In December, Liberal MP Janica Atwin told the House of Commons that Canadian kids should be studying critical race theory when they return to school in 2022.
"I want Canadian kids to feel good about going back to school and about planning their futures," Atwin said." We need them to study engineering, science, sustainable agriculture and critical race theory. We need them to embrace their role in the transition that is under way.
"I want them to trust in their government and feel comfort in our demonstrated actions."
We're asking readers, like you, to make a contribution in support of True North's fact-based, independent journalism.
Unlike the mainstream media, True North isn't getting a government bailout. Instead, we depend on the generosity of Canadians like you.
How can a media outlet be trusted to remain neutral and fair if they're beneficiaries of a government handout? We don't think they can.
This is why independent media in Canada is more important than ever. If you're able, please make a tax-deductible donation to True North today. Thank you so much.