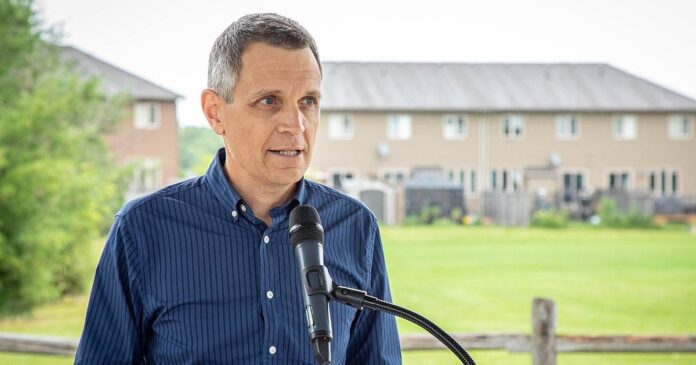 Ottawa mayor Mark Sutcliffe promoted an all-ages drag queen storytime for kids which features a performance by an x-rated entertainer.
As reported by True North, several drag queen storytimes are being advertised to children during the capital's ongoing Winter Pride festival including one at the National Arts Centre (NAC).
In a tweet, Sutcliffe said the event celebrated Ottawa's status as a welcoming and inclusive city.
Performer Cyril Cinder's public social media accounts feature a variety of explicit and adult content including images of male prosthetic genitalia.
In response to Sutcliffe's tweet, several people took issue with the mayor's public stance on the issue.
"Children do not belong at drag shows," wrote Twitter user Marek Tymowski.
Another questioned what parents were bringing their children to such events. 
"What kind of parent takes their kids to a drag story time? Bizarre," tweeted Lisa Wilson.
Last week, Heritage Canada also advertised a Feb. 11 outdoor drag storytime featuring two local drag queens.
One of the entertainers, Genesis, also features racy content on their profile including a reference to Queen Elizabeth II's death.
"Did you hear? The Queen is dead! Which means the crown (and sceptre) is open for the taking," writes Genesis on Instagram.
Drag queen storytimes for children have sparked controversy worldwide over concerns that the subject matter of such performances are not appropriate for school-aged children.
In 2021, the Ottawa-Carleton District School Board also hosted a drag storytime during a youth forum.
It also held an event on "decolonizing gender" for parents and staff.
"The 16th Annual Rainbow Youth Forum will include Decolonizing Gender, Drag Storytime, Workshops for Students and Staff, Chill Zone and a Rainbow Spring Fling Dance! This interactive virtual event will allow participants to ask questions and share their thoughts," the school board wrote at the time.
Several drag queen story times throughout Canada have garnered protests from both supporters and opponents.
In January, a British Columbia library saw dueling protests erupt outside.