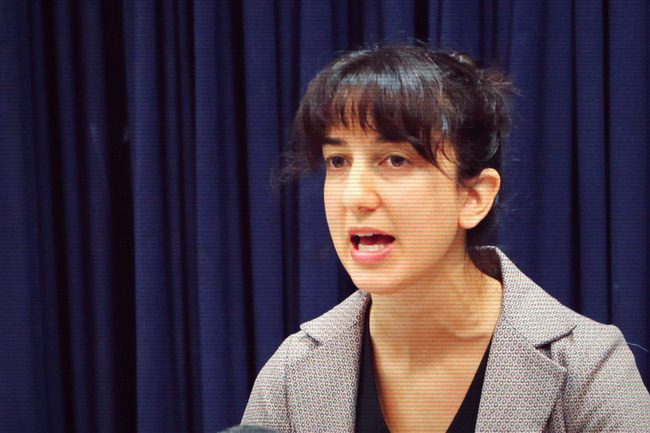 B.C.'s first Human Rights Commissioner Kasari Govender tweeted that Canada should ignore its own laws and obey a United Nations directive to end three resource development projects including the Trans Mountain pipeline.
"In my lifetime, there has never been a more important time for Canada to demonstrate support for institutions of democracy," wrote Govender in a statement.
"I join CERD [Committee on the Elimination of Racial Discrimination] in urging Canada to immediately cease the forced eviction of Wet'suwet'en and Secwepemc peoples, to prohibit the use of lethal weapons, and to guarantee no force will be used against them. This is a matter of fundamental human rights."
Govender's statements are in direct opposition to a ruling by the B.C. Supreme Court which ordered the LNG pipeline project to continue. The project also has the support of B.C.'s NDP government, led by Premier John Horgan, and elected First Nations groups along the pipeline route.
According to official records, Govender earns an approximate annual salary of $300,000 for her role.
In the court ruling, Justice Marguerite Church stated that the project has suffered "irreparable harm" from protests led by hereditary Wet'suwet'en chiefs seeking to sabotage the pipeline. Justice Church also stated that the tribe's indigenous laws are not recognized as part of Canadian law.
"There has been no process by which Wet'suwet'en customary laws have been recognized in this manner. While Wet'suwet'en customary laws clearly exist on their own independent footing, they are not recognized as being an effectual part of Canadian law," wrote Justice Church in her injunction to proceed with construction.
Wet'suwet'en chiefs have since ignored the court order and continue their effort to limit access to the work site.
18 members from the U.N. Committee on the Elimination of Racial Discrimination responded to the project's construction by ordering Canada to halt construction on the project along with two other resource developments.
Tensions have flared over the LNG pipeline project prompting the RCMP to investigate various dangerous traps found near the construction site.
According to the RCMP they discovered "bags full of fuel-soaked rags" and jerrycans of gasoline near the road.
"These concerning items have been brought to the attention of the Wet'suwet'en Hereditary Chiefs. They have also been advised that the RCMP has entered into a criminal investigation under Section 247 of the Criminal Code for Traps Likely to Cause Bodily Harm," said the RCMP.
We're asking readers, like you, to make a contribution in support of True North's fact-based, independent journalism.
Unlike the mainstream media, True North isn't getting a government bailout. Instead, we depend on the generosity of Canadians like you.
How can a media outlet be trusted to remain neutral and fair if they're beneficiaries of a government handout? We don't think they can.
This is why independent media in Canada is more important than ever. If you're able, please make a tax-deductible donation to True North today. Thank you so much.