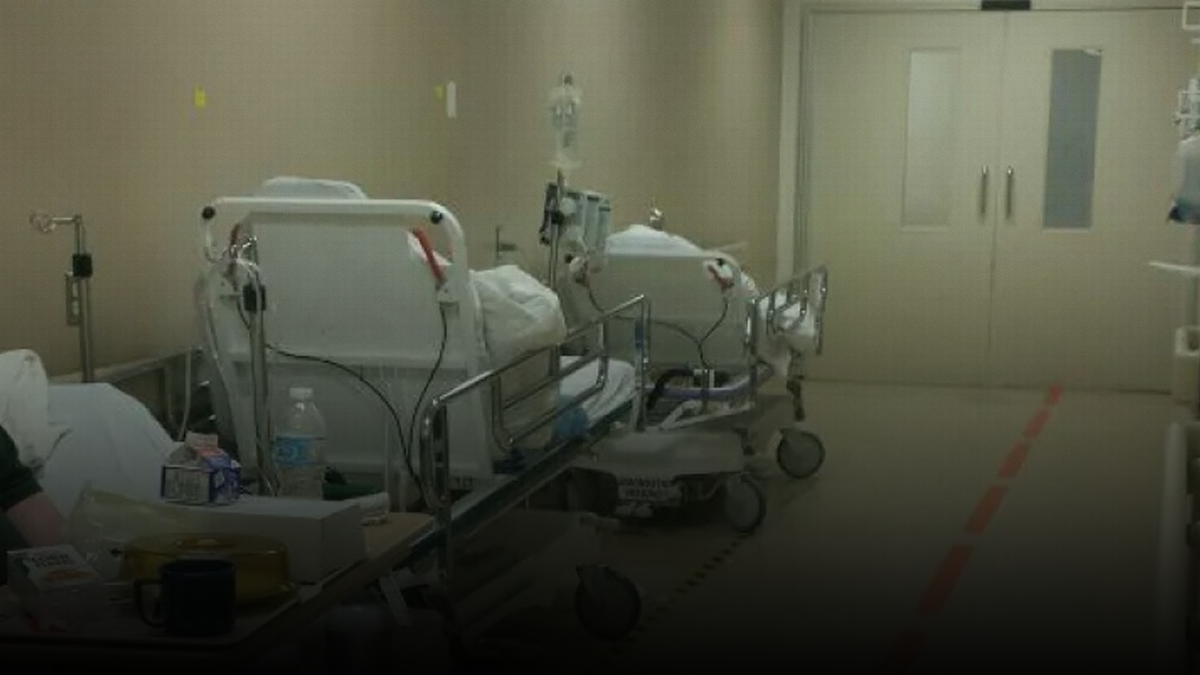 Wait times to get a bed in Ontario's hospitals were at a record high prior to the coronavirus outbreak. 
According to Ontario's Ministry of Health, in January patients waited an average of 18.3 hours in the emergency room before a bed was available — an all-time record.
In November 2019 the average wait was 16.6 hours, and in December 2019 it was 15.7 hours.
The first case of COVID-19 was confirmed in Toronto at the end of January. As of Sunday, there are 300 confirmed cases in Canada, 146 of which have been in Ontario.
On Sunday, Ontario announced there have been 43 new cases of COVID-19 in the province, the single largest increase to date in Canada.
Last week, Ontario Health Minister Christine Elliott told reporters that the province was prepared to handle the COVID-19 outbreak.
"Our hospitals are absolutely ready to deal with this," Elliott said.
"If there is a surge in patients, then there are arrangements being made with all our hospitals. One hospital, in particular, may be the one that will receive patients who have COVID-19, allowing the other hospitals to take up the work that was normally done."
February's wait time report is not yet available.
For most of 2019, many of Ontario's largest hospitals were at or over patient capacity. How the healthcare system handled the added stress of a pandemic is not yet clear.
Last week, an Italian doctor took to social media to describe the "tsunami" that has hit his country's healthcare system due to COVID-19.
Hospitals in affected regions of Italy are running at 200% capacity and lack the resources to properly treat all cases.
Last week federal Health Minister Patty Hadju warned that 30-70% of Canadians could contract COVID-19 if certain estimates are correct.
Over the weekend the Ford government announced they will be introducing a bill requiring employers to give leave for employees who have been affected by COVID-19.
We're asking readers, like you, to make a contribution in support of True North's fact-based, independent journalism.
Unlike the mainstream media, True North isn't getting a government bailout. Instead, we depend on the generosity of Canadians like you.
How can a media outlet be trusted to remain neutral and fair if they're beneficiaries of a government handout? We don't think they can.
This is why independent media in Canada is more important than ever. If you're able, please make a tax-deductible donation to True North today. Thank you so much.