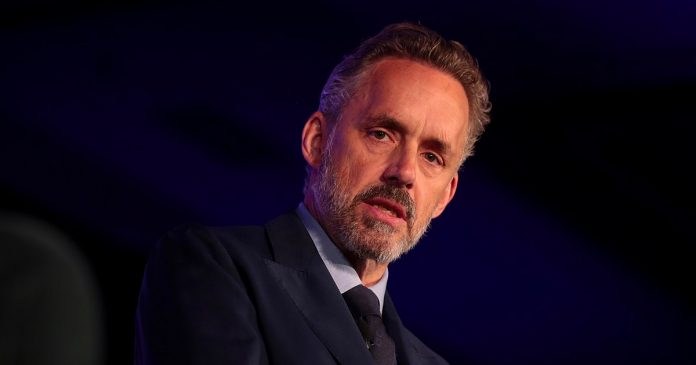 Renowned Canadian author and psychologist Dr. Jordan B. Peterson gave a scathing critique of the Canadian Broadcasting Corporation (CBC) and its coverage of the Freedom Convoy in Ottawa.
Peterson made the comments during an episode of his podcast with guest Dr. Julie Ponesse. He said the public broadcaster should no longer receive any public funding due to its "appallingly corrupt" practices.
"There's absolutely no excuse whatsoever for another single dollar of Canadian taxpayer money to go to support that appallingly corrupt, ideologically warped, politically correct, collusionary media source with the federal government. It's inexcusable, and the rest of the media – well, it's part of their pronounced death spiral," said Peterson.
Peterson went on to commend a few media outlets that had produced "some decent reporting" but said that "by and large it's almost impossible to see what's actually going on in Ottawa."
"You can't even get an estimate of the number of people there, and I've also heard – let's say – that the closed-circuit cameras that normally monitor the city, which I believe you could get access to by public feed, many of them have been shut off," said Peterson.
The CBC currently receives $1.2 billion in funding from taxpayers, and the Liberal government has pledged to increase that amount by up to $400 million. These funds make up nearly 71.2% of the Crown corporation's income.
In a mandate letter to Liberal Minister of Canadian Heritage Pablo Rodriguez, Prime Minister Justin Trudeau ordered him to provide "additional funding to make (CBC) less reliant on private advertising, with a goal of eliminating advertising during news and other public affairs shows."
Advertising revenue at the public broadcaster has tanked along with its viewership. In 2020-21, advertising fell by 10%.
Alongside a lack of profitability, the CBC has been plagued by an ideologically woke takeover veering the outlet's coverage to the far left. Earlier this year, former CBC TV and radio producer Tara Henley blew the lid off the broadcaster's radical political agenda in the workplace.
"It is to sign on, enthusiastically, to a radical political agenda that originated on Ivy League campuses in the United States and spread through American social media platforms that monetize outrage and stoke societal divisions," wrote Henley in an op-ed on her resignation.
As exclusively reported by True North, the CBC also partnered with a radical anarchist to produce a documentary on the BC LNG pipeline.
When covering the convoy's arrival in Ottawa on Jan. 29, a CBC news host also invented a conspiracy theory that Russia was behind the protests.