It goes without saying that Prime Minister Justin Trudeau has had a controversial two years while heading a minority government, most of it during the COVID pandemic.
He was the subject of a third ethics probe related to the WE charity scandal.
The first two probes – following a vacation on the Aga Khan's private island in the Exumas and the SNC Lavalin scandals – both found him in conflict of interest.
His pick for governor-general, Julie Pyette, resigned amid findings from a workplace review that she ran a toxic and verbally abusive office.
That is all aside from his widely criticized mishandling of the COVID pandemic.
The missteps are too many to list but one of the key mistakes that opponents of the Prime Minister are likely to cite was his government's botched the acquisition of COVID vaccines – an indefensible failure given that vulnerable Canadians were made to wait precious weeks to get protected.
Early in 2021, while the United States and other countries such as Israel had vaccinated a significant portion of their population with at least the first dose of the leading Moderna or Pfizer vaccines, Canada was still scrambling to obtain supply.
This was mostly due to the Trudeau government's obsession with a deal with a China manufacturer, which fell through – leaving Canadians in the lurch.
When supply finally trickled in, the provinces were forced initially to book the second dose a risky four months after the first to ensure more people got their first shot.
Now would-be travellers – who mixed vaccine brands, due to urging from the Trudeau government – are finding they may not be permitted to enter certain countries.
The government's expensive and highly inefficient hotel quarantine – which in large part punished snowbirds and already vaccinated travellers – came one year too late. It was put into place in February of this year after hundreds of planeloads entered Canada from international destinations with infected passengers.
The federal deficit for 2020 topped a shocking $380-billion bringing the debt to an obscene $1-trillion – after the Trudeau government spent with impunity on the pandemic, including the unaccountable CERB program.
But is it a case of how quickly voters forget?
Are some Canadians far too entitled and want the government to take care of them from cradle to grave, no matter the cost implications?
Or is it that the opposition has struggled to find a leader who resonates with swing voters, largely in the country's urban centres?
First there was Conservative leader Andrew Scheer and now there's Erin O'Toole, still a relative unknown across Canada.
They are both perfectly nice articulate men, though on the bland side, and certainly don't display the overt narcissism of our current leader.
But I would bet that many voters – outside of the political junkies – have no clue what O'Toole stands for and why he'd make a better PM, mostly because he hasn't yet articulated why.
I suspect O'Toole would not embarrass Canadians on the world stage as Trudeau has.
I have to believe he'd keep a far tighter rein on spending too.
But like Scheer, O'Toole didn't effectively play the role of a hard-nosed opposition leader, most especially during the pandemic.
Trudeau gave him plenty of fodder – the vaccine botch-up alone – to make himself known and to prove that he'd do things differently. Never mind the fact that Trudeau's reliance on China for the vaccine cost lives.
What I, and others, remember is his childish port-a-potty video in February, when he should really have been absolutely indignant about the vaccine issue. That video was cringeworthy.
What Canada needs right now is a leader who is not afraid to stick to the core values of ordinary Canadians – whether it be tackling our outrageous deficit, not being governed by special interests or proving to us that accountability and free speech is really important.
But when O'Toole introduced a carbon tax, or is over-the-top in his efforts to prove he's pro-LGBTQ, or is busy jettisoning preferred candidates into ridings (despite insisting nominations are open and fair), Canadians can't help but think he stands for very little except for being a nicer alternative to the current Prime Minister.
True, the legacy media, as always, have a shameless double standard with Conservative leaders, ignoring many stories that would make them look like leaders while giving endless airtime to and lobbing softball questions at Trudeau.
Perhaps it is as many say, that O'Toole is getting bad advice.
Still, I am left wondering why Conservatives always return to Plan A – a safe leader who doesn't inspire and who feels he has to virtually sacrifice his principles to be winnable.
It's like the party has a death wish.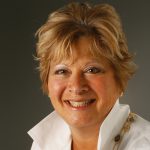 A two-time investigative reporting award winner and nine-time winner of the Toronto Sun's Readers Choice award for news writer, Sue-Ann Levy made her name for advocating the poor, the homeless, the elderly in long-term care and others without a voice and for fighting against the striking rise in anti-Semitism and the BDS movement across Canada.
We're asking readers, like you, to make a contribution in support of True North's fact-based, independent journalism.
Unlike the mainstream media, True North isn't getting a government bailout. Instead, we depend on the generosity of Canadians like you.
How can a media outlet be trusted to remain neutral and fair if they're beneficiaries of a government handout? We don't think they can.
This is why independent media in Canada is more important than ever. If you're able, please make a tax-deductible donation to True North today. Thank you so much.