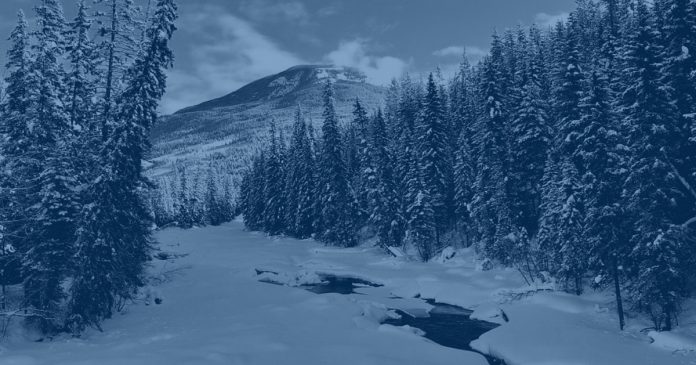 True North broke several stories throughout the year and garnered national attention for our journalism on key issues such as the attacks on churches, the unmarked graves found near residential schools, Canada's heavy-handed approach to the pandemic and the intrusion of woke ideology into our public institutions.
Here is a list of True North's top 10 news stories of 2021. 
Six things the media got wrong about the graves found near Residential Schools (TNC)
True North founder and editor-in-chief Candice Malcolm wrote about six aspects of the residential school grave site findings that the legacy media either got completely wrong or decided to leave out of their reporting. These included the facts that only ground-penetrating radar was used and nothing was actually discovered, the fact that these graves didn't just belong to residential school students and that the legacy media were using the 'mass graves' terminology, when in reality these were unmarked graves.
A map of the 68 churches that have been vandalized or burned since the residential schools announcement (TNC)
True North's Senior Research Fellow Cosmin Dzsurdzsa created an interactive map that detailed the precise location and nature of each of the 68 church attacks throughout the summer of 2021. After the discovery of unmarked graves in Kamloops, a string of church burnings took place throughout Western Canada before sweeping across the nation. True North's map garnered national recognition as the only tool that located and documented each attack. It has been viewed over 245,000 times.
Media didn't disclose professor's AstraZeneca funding in pro-vaccine op-eds (TNC)
The Toronto Star and the Globe and Mail routinely published Professor Mark Lautens in op-ed articles promoting the use of vaccines. He was accredited in those articles as the "J.B. Jones Professor of Chemistry at the University of Toronto." What the Star and the Globe failed to mention, however, was that he also held the title of "AstraZeneca Professor of Organic Chemistry." Lautens had even publicly tweeted about receiving funding and research support from AstraZeneca. True North uncovered this connection, and the Globe and Mail added a disclosure on every op-ed published by Lautens.
Media didn't disclose doctor's $2M in Pfizer funding in coverage promoting child vaccination (TNC)
Dozens of legacy media including the CBC, CTV News, Global News and the Globe and Mail cited Dr. Jim Kellner as a leading authority on vaccinating children. True North uncovered research funding directed to Jim Kellner from Pfizer Pharmaceuticals worth nearly $2 Million. In numerous articles and stories that promote Kellner's positions on vaccinating kids, the legacy media failed to mention his Pfizer funding even though it is publicly accessible on Kellner's University of Calgary CV.
Defence department website tells employees vaccine mandates not legal (TNC)
In August, True North Senior Fellow Andrew Lawton reported on a Defence Department web page that explicitly told public servants that management "cannot require a public servant to get a vaccine, nor is mandatory vaccination supported under Canadian law." During this time, Justin Trudeau was campaigning on mandating vaccines for all federal service employees. The day before this article was published, Trudeau warned there would be "consequences" for federal employees who refused to get the jab. Ten days later, the Department of Defence scrubbed the web page. Today, all federal employees are subject to a vaccine mandate.
NDP to debate phasing out Canada's Armed Forces at policy convention (TNC)
In April, True North became aware of a policy proposal being debated at the NDP national convention to "eliminate Canada's Armed Forces." The policy resolution stated, "(a)ll members of the Canadian Armed Forces will be retrained, at the expense of the federal government, into civil service roles that help expand Canadian, provincial and municipal social services." This policy was rejected by the NDP. Other policies at the NDP convention included removing all Sir John A Maconald statues from public spaces, abolishing the monarchy in Canada and pulling out of NATO.
Jagmeet Singh's wife wears $1,124 dress for maternity shoot as the NDP plans to tax 'luxury goods' (TNC)
Just days after the NDP released their uncosted campaign platform promising to tax "luxury goods" and to hike taxes on "super-rich Canadians," Jagmeet Singh's wife was seen in pictures wearing a $1,124 maternity dress. The NDP platform stated, "(a) New Democrat government will also boost the top marginal tax rate by two points, put in place a luxury goods tax on things like yachts and private jets, and ask the very richest multi-millionaires to pay a bit more". The NDP failed to respond when True North asked whether Singh's wife's dress would be taxed as a "luxury good."
CBC apologizes for using fake patients and training facility in COVID-19 story (TNC)
The CBC was forced to apologize in October after being caught using a fake hospital set with mannequins posing as patients in ICU beds during a broadcast. CBC Edmonton in their apology said, "(e)arlier in October, we aired two stories on what patients can expect in a hospital ICU during the COVID crisis" as justification and then went on to say, "(u)nfortunately, some of that same footage was then used in a different story about COVID projections and modelling last week." The CBC called this an "editorial error."
Lockdowns killed more Canadians under 65 than COVID-19: Statscan (TNC)
A StatsCan report released in July revealed that government-enforced lockdowns killed more Canadians under the age of 65 than COVID-19. The report titled Provisional death counts and excess mortality found that between January 2020 and April 2021, 5,535 Canadians under the age of 65 died because of "indirect consequences" due to the pandemic. Over the same time period, 1380 Canadians in the same age group died from COVID-19.
B.C. doctor stripped of ER shifts after raising COVID vaccine side effect concerns (TNC)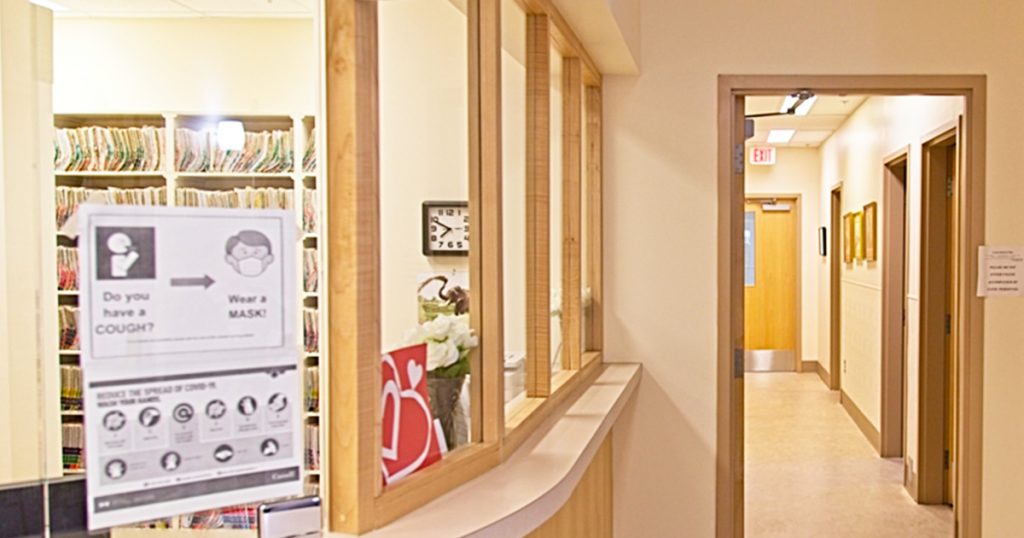 In May, True North reported that Dr. Charles Hoffe was claiming to be reprimanded by health authorities in B.C. after speaking out about alleged Moderna vaccine complications. According to Dr. Hoffe, he was suspended from the emergency shift at St. Bartholomew's Health Centre in Lytton due to the alleged "vaccine hesitancy" his claims had caused. In April, Dr. Hoffe published an open letter to the B.C. Chief Medical Officer of Health claiming to have seen "numerous allergic reactions," one "sudden death" and a few cases of "ongoing and disabling neurological deficits" after administering 900 doses of Moderna's COVID-19 vaccine to nearby First Nations community members.